 Free Family Movie Nights!
ANN D'ALESSANDRO-
Enjoy a Free Family Movie Night on Friday, June 19th at 7pm at The Junction Center!  We will be showing a free movie the third Friday of each month through October.  Getting us started for this year is the movie "Homeward Bound"! This is a free event, but we ask you to get tickets so we have an idea of how many people to expect.  Tickets are available two weeks before the movie.  Uncle Jerry's Kettle Corn, Turkey Hill & Snak Stash products will be available for purchase. Turkey Hill & Snak Stash proceeds go to WJTL to help with the cost of the event. Come early to ride the WJTL Pedal Cars!  Doors at 6pm & Movie at 7pm.
Upcoming Movie Nights:
July 17th – Tangled
August 21st – Honey We Shrunk Ourselves
September 18th – Despicable Me
October 16th – Muppets Most Wanted
https://www.thejunctioncenter.com/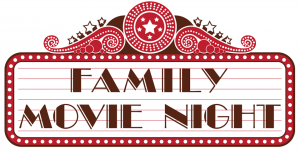 Ann D'Alessandro – Excited for Summer!
ann@wjtl.com