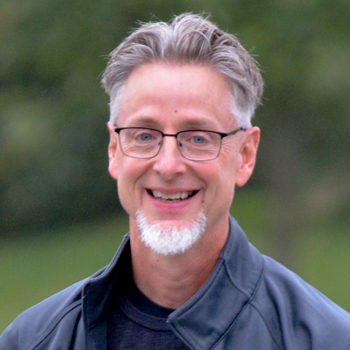 Memories of Dana Key (12/30/53 – 6/6/2010)
FRED MCNAUGHTON – For many WJTL listeners from the mid to late 80s, DeGarmo and Key was their favorite band.  They remained Rock and Roll while adopting "cool" 80s keyboard sounds and production techniques.   They also continued to share the Gospel in their same straight-forward manner, even though other artists of the time were finding success with ambiguous lyrics and a less confrontational message.
I had the opportunity to produce/promote/be a part of….about a dozen DeGarmo and Key shows over the years in the WJTL listening area (Hersheypark Arena, Elizabethtown College, Hershey Theatre, LMH, Sight and Sound, Creation).  With Dana's unexpected passing, I was trying to remember some of the highlights from those events.   Of the two of them, Eddie DeGarmo was the more affable.  He was much more likely to strike up a conversation with you and hang out with the local crew.  Dana seemed more serious and focused on the task at hand. I do remember that Dana had the kind of gaze that could turn you into a statue.  Intense would not begin to describe it.
Here are just three little nuggets of memories I had from working with Eddie and Dana over the years.
For some reason I ended up backstage just before D&K was to perform at the Creation Festival.  As I remember it, this would have been toward the end of their career.  They were playing an afternoon slot.  I overheard stage manager Denny Keitzman tell them that, for whatever reason, they wouldn't be able to soundcheck.  Eddie, Dana and Tommy Cathey (the band's bass player) were unfazed by the request and nonchalantly said they could go on without a soundcheck.  This was not said with any sort of bragging, just very matter of factly.  Then they went on stage and lit into one of the hottest sets I have ever heard at Creation, barring none.  They were consummate professionals.  They had done thousands of shows and showed complete confidence in their own abilities as well as that of the Creation team they were working with.
Once, when we were doing a DeGarmo and Key show at LMH (Lancaster Mennonite High School).  Dana was on some kind of special diet where he needed to eat fish every so many days. Our intrepid concert catering team (Gwenda, Sarah, Cyndee, et.al.) agreed – against their better judgement.  By the time school opened back up on Monday morning the fish smell had permeated the entire music wing of the school.  I am pretty sure we have not served fish at a concert since.
Lastly, I remember a show we did with Eddie and Dana at Sight and Sound Auditorium. This was the old sight and sound hall before the new one was built.  If my memory serves me correctly it was a co-bill between DeGarmo and Key and Mylon and Brokenheart.  It was the last day of the tour and the crew was pulling off all kinds of practical jokes.   During one song, they lowered a poster of some kind with writing all over it, from the rafters, right beside Dana while he was singing.  Even the stoic Dana Key got a laugh from their unexpected prank and laughingly shared with the audience that it was the last night of the tour and that everyone was just a little giddy with the thought of going home.  I think it helped all of us realize that these guys weren't just musicians – they were dads and husbands with wives and children who were excited for their soon arrival.
Dana Key (along with his childhood friend and partner – Ed DeGarmo) was a pioneer of Christian Rock Music.  He died yesterday (June 6) reportedly of a ruptured blood clot, at the age of 56.  At the time of his death, Dana was pastor of a church in Cordova Tennessee – The Love of Christ Church.  His passing gives new perspective regarding his comments from that Sight and Sound concert from long ago about "being a little giddy with the thought of going home."
Fred McNaughton
Station Manager & Get Up and Go Show Co-Host
phredd@wjtl.com