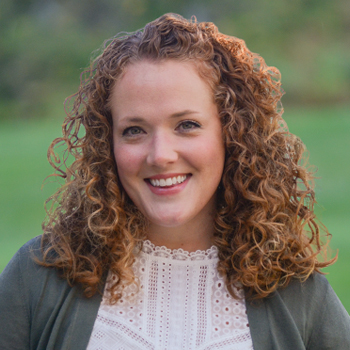 Praise & Worship Show Playlist (October 2nd)
KRISTI LEIGH — Some great songs are in store for you this morning!  Sing along! 🙂
Kristi Leigh – WJTL DJ
Kristi@WJTL.com
Praise & Worship Show Playlist 
October 02, 2011
7:00 a.m. — Legal I.D.
"Awakening" by Hillsong United from "Aftermath"
"Awaken The Dawn" by Delirious from "I Could Sing Of Your Love Forever"
"Glowing Hearts" by Seven Places from "Glowing"
"Sing My Love" by Sarah McMillan from "Under Your Bright Wings"
"Allelujah" by The Museum from "Let Love Win"
"Joyful, Joyful We Adore Thee" by Charlie Hall from "Passion: Hymns Ancient & Modern"
7:30 a.m.
"Pour Out Your Spirit/Let It Rain" by Anthony Skinner from "Forever & A Day"
"Nothing Can Separate Us" by Todd Fields from "North Point Live: Awake"
"Grace" by Michael W. Smith from "A New Hallelujah"
"You Give Me Life" by Rita Springer from "Rise Up"
"Who You Are" by Glenn Packiam from "Worship Project P40.3"
"Unashamed Love" by Ten Shekel Shirt" from "Open The Eyes Of My Heart"
8:00 a.m. — Legal I.D. with Translator Tag
"Love Song" by Jason Morant from "Abandon"
"Oh The Deep" by West Coast Revival from "Fuse"
"How He Loves" by David Crowder Band from "Passion: Awakening"
"Rescue" by Jared Anderson, Vineyard from "Desperation"
"Dry Bones" by Jon Egan, New Life Worship from "You Hold It All"
8:30 a.m.
"What Does It Sound Like" by Bethel Live from "Here Is Love"
"Your Name Is Holy, Holy" by Jeff Deyo from "Light"
"Carry Your Name" by Christy Nockels from "Passion: Here For You"
"At Your Name (Yahweh Yahweh)" by Phil Wickham from "Response"
"Holy And Anointed One" by Elroy Mihailov from "51 Must Have Modern Worship Hits"
"Lamp" by Charlie Hall from "The Rising"
"Nails" by The Bridge Band from "More Like You"
9:00 a.m. — Legal I.D.
"Call To Praise" by Jeremy Riddle from "Full Attention"
"Bless The Lord" by New Life Worship from "You Hold It All"
"Endlessly" by Desperation Band from "Who You Are"
"Endless Hallelujah" by Matt Redman from "10,000 Reasons"
"God Is Able" by Hillsong from "God Is Able"
"Anthem Song" by Aaron Gillespie from "Anthem Song"
9:30 a.m.
"Spirit Fall" by Chris Tomlin from "Passion: Here For You"
"This Is Why I Am Alive" by Rick Pino from "The Narrow Road"
"There's No One Like Our God" by Vineyard from "Hungry"
"Furious" by Jeremy Riddle from "Furious"
"Ransom" by Charlie Hall from "The Rising"
"Our Messiah Reigns" by New Life Worship, Glenn Packiam from "You Hold It All"
"Give Us Your Courage" by Tim Hughes from "Happy Day"