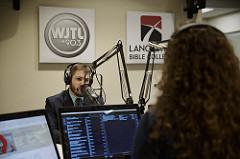 WJTL recently broadcast on brand new microphones in a brand new studio.  In fact, the entire building and everything in it was brand new!  The Charles Frey Academic Center at Lancaster Bible College is now complete.   The ribbon cutting and dedication are in the history books.  The facility is the new home for six of LBC's seven departments, including faculty offices and state of the art class rooms.  It also has an ice cream parlor, serving Turkey Hill Dairy's flavors!  (Charles Frey's father founded Turkey Hill Dairy, while he and his brother helped the company grow.)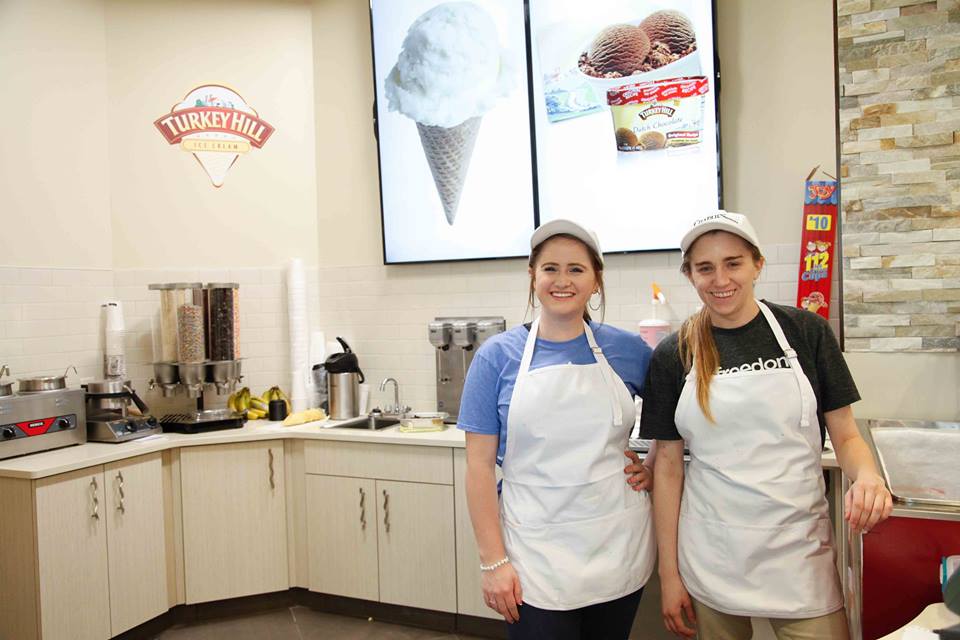 There's an impressive television studio and radio station, too!  LBC's Communication Department is expanding to offer students a Radio Broadcasting course starting this Fall.  I'll be adjunct professor for the course, which will also incorporate special appearances by some of WJTL's staff.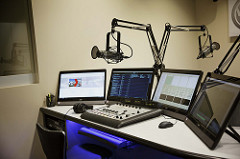 We are eager to share our passion, knowledge and experience with students on their way to enter the media industry. While constructing WJTL Studio B at LBC, our own Chris Strayer (of Stray Lighting & Production Services) made sure the studio had super cool lighting accents while Flagstream Technologies' Roy Landis and Don Horst got all the wires and equipment in the right places so that the studio functions!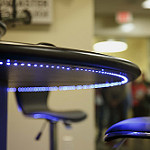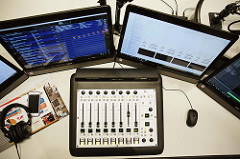 If you or someone you know is currently considering where to further their education, click here for details on Charger Day!  This preview day for perspective students is coming up April 7 & 8.  (I will be back in WJTL Studio B at LBC with some students on April 8th from 10:00 – 11:30 a.m. so you can see it in operation.)  See more photos on our Flickr stream.
Kristi Leigh – WJTL DJ
Kristi@WJTL.com