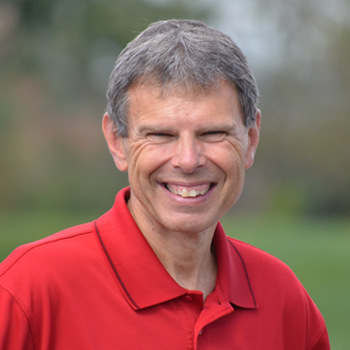 Today's Opportunity to grow toward Christ-Trust
JOHN SHIRK – Trust can be described as relying on integrity, strength, ability, or certainty of a person or thing.  When we cross a bridge in our vehicle, we are exercising a certain amount of trust that the bridge will hold us up.  Another form of trust is that ropes course exercise, where a person falls back from a platform into the waiting arms of their friends.  That person who falls back is counting on his friends to catch him.  The truth of the matter is that friends will sometimes let us down when we fall in other areas of our lives, but Jesus has proven Himself to be a trustworthy Savior for our needs. His grace is able to catch our fall and lift us to a higher place of refuge.
In John 14:1, Jesus said, "Do not let your hearts be troubled. Trust in God; trust also in me."  And then He told the disciples about a place in heaven that He would prepare for His followers.  Trust is a key dimension to faith.  We do not have Biblical faith without trusting in Jesus to save us from our sins.  First John 4:16 gives us this picture of trust: "And so we know and rely on the love God has for us."
Trust is a character quality that enables us to represent Jesus in the world today.
John Shirk
john@wjtl.com