Events for June 21, 2014
Day Navigation
All Day
American Home Life International is looking for a few more host families to take in an international student for a few days this summer. We are looking for Christian families, couples or singles who are interested in sharing the love of Christ with a foreign teenager.  We even give family some cash to help with more »
Find out more »
7:00 am
The Yard Sale is scheduled for June 21st. from 7 AM until 1 PM. The church is located at 110 Durlach Rd., Ephrata, PA.  There is also an entrance to the church grounds opposite Wissler Rd. on Route 322 west of Twin Pine Auto.  No tables or hook-ups are provided.  There will be breakfast, snacks, more »
Find out more »
It's time for Providence Community Church's second annual Water Run. On June 21, 2014 at 8am at Hanover High School in Hanover, PA we will provide you with an excuse to frolic in the rain and enjoy all kinds of watery shenanigans for a good cause. While you're busy prancing through waterfalls, you'll also be making a more »
Find out more »
Missions Benefit Yard Sale for the youth group's mission trip to Pine Ridge Indian Reservation in South Dakota on Sat. June 21st from 7AM-2PM at Washington Avenue Bible Church.   Clothing, household items, books, DVDs, etc. Hand crafted items and original art also for sale. Pork BBQ, hot dogs, face painting.
Find out more »
7:30 am
Free Community Breakfast - Saturday, June 21, 7:30 until 9:00 a.m. Kick off Summer with a "Sunny Summer Breakfast".  Menu includes pancakes, scramb led eggs, breakfast casseroles, ham, fruit and more.  Come out and start the longest day of the year with a delicious meal at St. Jacob's Lutheran Church, 3444 Sticks Road, Glen Rock, more »
Find out more »
8:00 am
RUN FOR CHRISTIAN EDUCATION on Saturday, June 21st.   Registration begins at 7:00am at Ephrata Mennonite School.  Also, there will be a Kid's Fun Run Race for children 12 and under after the 5k. Active.com www.ephratamennonite.com Race Route: Turn right out of school driveway, run to Grand View Ave, Turn Left, then immediately Left onto Trout more »
Find out more »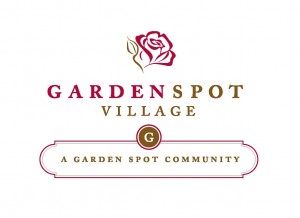 Annual Yard-Craft-Book Sale on Sat. June 21st from 8AM-1PM at Garden Spot Village in New Holland. Browse & purchase previously owned treasures offered for sale by Garden Spot Village residents, plus used books, crafts of every sort, woodworking tools, and fabulous buys from the Share & Care Shop. Balloons will mark sale sites throughout the more »
Find out more »
Mission Fest: Antiques, Flea Market, Crafts, Vendors, Jewelry, Food & Kids Activites on June 21st from 8AM-2PM at Praise Christian Fellowship.  This event is held to raise funds for Missions Trips at Praise Christian Fellowship and to help with Operation Christmas Child.
Find out more »
8:30 am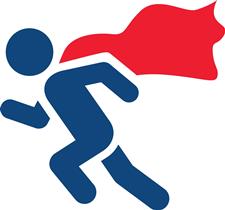 CASA SuperHero 5K and Kids Fun Run on Saturday, June 21, 2014 at 8:30am starting at Hempfield High School Football Stadium, Mumma Road, Landisville, PA this fast, flat 5K runs through local neighborhoods before returning to the stadium.  Come dressed as your favorite Super Hero or just as you are!  Awards for top 3 M/F more »
Find out more »
9:00 am
9:45 am
Curators' club is a science program for children in grades 3-5. This week's topic is Fungus Amongus! Explore Amazing Fungi. Curator Club members receive an annual membership card for free admission to The Oakes Museum, a certificate for 3 children's admissions, and a T-shirt.  Pre-registration and pre-payment are required. Walk-ins will be accepted as space more »
Find out more »
10:00 am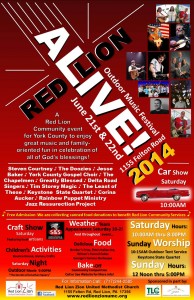 Red Lion Alive! An Outdoor Music Festival; a community event for York and surrounding counties to enjoy great music and family-oriented fun in celebration of all of God's blessings!  This year's linup includes:  Steven Courtney, The DooZees, Jesse Baker, Corina Aucker, York County Gospel Choir, The Chapelmen, Keystone State Quartet, The Least of These, Delta more »
Find out more »
11:00 am
Vision Care Ethiopia would like to invite you to Ethiopian meal on Saturday  June 21st 11:00 am to 3:00 pm to raise money to help those who have no access to eye care in the remote part of Ethiopia by sharing the Love of Jesus.Please come and enjoy an Authentic Ethiopian meal at the Ethiopian more »
Find out more »
12:00 pm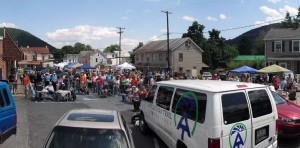 Duncannon will celebrate their 3rd annual Duncannon Appalachian Trail Community Festival on Saturday, June 21st, 2014.  There will be hikes and outdoor activities in the morning and from noon to 4PM there will be entertainment, exhibits, presentations and vendors near the town square on High Street between Cumberland and Ann streets. Please check for detailed more »
Find out more »
6:00 pm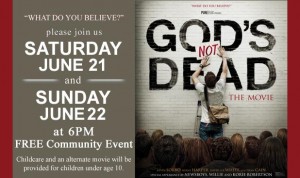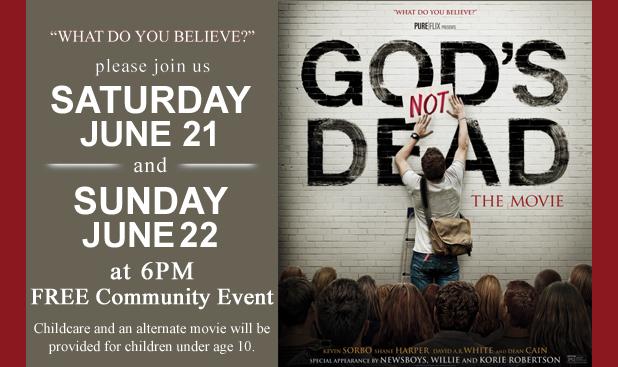 "God's Not Dead" will be showing FREE at Lebanon Valley Bible Church on Saturday, June 21 and Sunday, June 22 at 6 p.m.  Complimentary childcare and an alternate movie will be shown for children ages 10 and under.  For more information and directions, visit www.lvbiblechurch.org or call the church office at 717-867-4403.  Lebanon Valley Bible more »
Find out more »
+ Export Events