 Building 429 Friday Fun!
If you are looking for something to do in July, we have plenty of concerts and events lined up!  We are very excited to have Building 429 at The Junction Center next Friday, July 14th at 7:30pm!  Building 429 was the Gospel Music Association 2005 New Artist of the Year.  You can hear their songs: Where I Belong, Unashamed, Impossible, We Won't Be Shaken and many more on WJTL!  Be sure to listen tomorrow for chances to call in and win two tickets to the show next Friday! 717-392-3690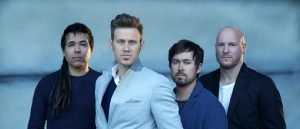 You can find all the details for the show here – https://www.thejunctioncenter.com/
*Please make sure you are available to attend on July 14th before calling.
*Callers must not have won in the past 30 days.