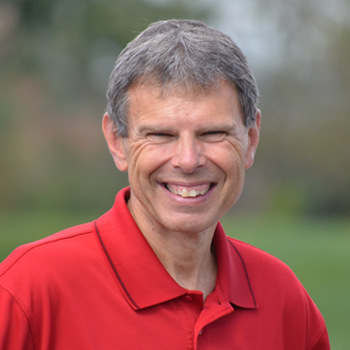 Encounter With Jesus-Thomas
JOHN SHIRK – In the Year of Connection, today's Encounter with Jesus examines His resurrection appearance to Thomas.
One of Jesus' disciples was skeptical that Jesus actually rose from the dead. Jesus had appeared to the other disciples, but not Thomas. When the disciples told Thomas that they had seen the Lord, he responded by saying, "Unless I see the nail marks in his hands and put my finger where the nails were, and put my hand into his side, I will not believe it." For Thomas, seeing was believing.
A week later, Jesus appeared to His disciples. This time, Thomas was with them. Jesus said to Thomas, "Put your finger here; see my hands. Reach out your hand and put it into my side. Stop doubting and believe."
Thomas said to him, "My Lord and my God!" In that moment, Thomas would have seen the evidence that Jesus is alive. He would have also seen the evidence of His love for Thomas. The nail marks revealed the price that Jesus paid for our sins. There is no expression of love more powerful and life-changing.
Jesus said to Thomas, "Because you have seen me, you have believed; blessed are those who have not seen and yet have believed." That blessing extends to you if you believe the good news of His resurrection.
A daily connection with Christ causes our doubt and skepticism to be overcome by faith and worship.
John Shirk
john@wjtl.com