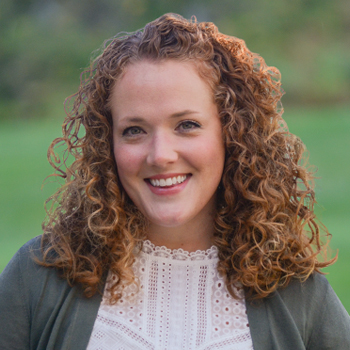 Praise&Worship Playlist (6/22)
Hey everybody!
This edition of The Praise & Worship Show has some newly added deep cuts from the likes of Judah & The Lion, Charlie Hall Band, Heather Land and Bryan & Katie Torwalt plus a set of songs featuring Kari Jobe.
Keep your chin up, keep singing and keep in touch!
Kristi Leigh – WJTL
Kristi@WJTL.com
| | | | |
| --- | --- | --- | --- |
| 6AM | | | |
| Faithful | Sisterbrother | Sisterbrother | 2011 |
| Love That I Just Cant Get Over | Heather Land | Pouring It Out for You | 2011 |
| Great I Am (feat. Jared Anderson) | New Life Worship | You Hold It All | 2011 |
| Future / Past | John Mark McMillan | Borderland | 2014 |
| We Are Blessed | All Sons & Daughters | The Longing – EP | 2012 |
| Christ Has Set Me Free | Rend Collective | Homemade Worship By Handmade People | 2012 |
| With Me | Brad & Rebekah | The Things Of God | 2011 |
| God Youre Beautiful | Anthony Skinner | Forever And A Day | 2004 |
| Center (with Turn Your Eyes) | Charlie Hall | Passion: Everything Glorious | 2006 |
| Knees To The Earth | Christy Nockels | Passion: Sacred Revolution | 2003 |
| Shine On Us | Phillips, Craig and Dean | My Utmost For His Highest | |
| Heres My Heart | Crowder | Passion: Let The Future Begin | 2013 |
| 7AM | | | |
| I Belong To You (feat. Derek Johnson) | Jesus Culture | Live from New York (with Martin Smith) | 2012 |
| Holy | Matt Gilman | Holy | 2008 |
| Fling Wide | Misty Edwards | Fling Wide | 2009 |
| Strong in Us (feat. Brian Johnson) | Bethel Music | Tides | 2013 |
| 2 Timothy 1:7 | Charlie Hall Band | The Death of Death | 2013 |
| Jesus Reigns | Seth Condrey | North Point Live: Awake | 2009 |
| Shout | Chris Tomlin, Matt Redman | Passion: Let The Future Begin | 2013 |
| Forever Reign | Kristian Stanfill | Passion: Here For You | 2011 |
| My Glorious (feat. Paul Meany of Mutemath) | Victory Fellowship Worship Band | Elevator Music | 2010 |
| Grace | Steve Fee | TBD | 2014 |
| Grace | Steve Fee | TBD | 2014 |
| This Is Why I Am Alive | Rick Pino | The Narrow Road | 2010 |
| 8AM | | | |
| The One That Really Matters (feat. Kari Jobe) | Michael W. Smith | Sovereign | 2014 |
| Abba Father (feat. Kari Jobe) | Klaus | Glory | 2008 |
| Lets Worship (feat. Kari Jobe) | Deluge | Unshakeable | 2010 |
| Crown Him (Majesty) (feat. Kari Jobe) | Chris Tomlin | Burning Lights | 2013 |
| Sing Hallelujah (feat. Glenn Packiam, Kari Jobe) | New Life Worship | You Hold It All | 2011 |
| Forever (feat. Kari Jobe) | Bethel Music | You Make Me Brave (Live) | 2014 |
| Keep Me Near | Rend Collective | Homemade Worship By Handmade People | 2012 |
| Into The Light | Sisterbrother | TBD | 2013 |
| So Good to Me | Cory Asbury | Holy | 2008 |
| It is Well (feat. Kristene DiMarco) | Bethel Music | You Make Me Brave (Live) | 2014 |
| 9AM | | | |
| Emmanuel | Matthew Reed | Come and Drink | 2011 |
| 10,000 Reasons (Bless The Lord) (feat. Passion) | Matt Redman | Passion: White Flag | 2012 |
| Love Song (feat. Abbey Merkel) | Lamont Hiebert | Worship Project P40.3 | 2004 |
| Holy Spirit | Bryan & Katie Torwalt | Here On Earth | 2011 |
| Hundred Miles | Judah & the Lion | First Fruits – EP | 2012 |
| You Give Me Life | Rita Springer | Rise Up | 2004 |
| Joyful, Joyful | Laura Hackett | Joy (LIVE) | 2010 |
| Fall On Your Knees | David Crowder Band | Give Us Rest-A Requiem Mass in C (The Happiest of All Keys) | 2012 |
| Praise To The Lord | Citizens | Citizens | 2014 |
| Thank You God For Saving Me (feat. Phil Wickham) | Chris Tomlin | Burning Lights | 2013 |
| Children Of Light | Kristian Stanfill | Passion: Let The Future Begin | 2013 |
| Take Heart | Hillsong United | Aftermath | 2011 |