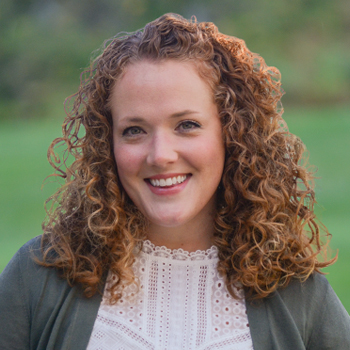 Praise&Worship Playlist (9/22)
The Praise & Worship Show today features a few themes:
-A mini-theme of encouragement right at 6AM
-A "Fall" theme at 7AM in honor of today's new season (Yes, it's punny, but it's all worship!)
-A "Shining City On A Hill" theme from 8-10AM, going deeper into Matthew 5:14-16
     Matthew 5:14-16
     New King James Version (NKJV)
     14 "You are the light of the world. A city that is set on a hill cannot be hidden. 15 Nor do they light a lamp and put it under a basket, but on a lampstand, and it gives light to allwho are in the house. 16 Let your light so shine before men, that they may see your good works and glorify your Father in heaven.
The playlist is posted below, but feel free to email me if you have any song questions (or general comments)!
Kristi Leigh – WJTL DJ
Kristi@WJTL.com
| | | | |
| --- | --- | --- | --- |
| 6AM "Encouragement" mini-theme | | | |
| Sparrow | Audrey Assad | Heart | 2011 |
| Be Of Good Faith | Sisterbrother | Sisterbrother | 2011 |
| Take Heart | Hillsong United | Aftermath | 2011 |
| Alive | All Sons & Daughters | Season One | 2012 |
| Make Me Alive | Charlie Hall | The Rising | 2010 |
| Lord, I Need You | Chris Tomlin | Passion: Here For You | 2011 |
| Come Ye Thankful People Come | Leigh Nash | Hymns And Sacred Songs | 2011 |
| Always | Kristian Stanfill | Mountains Move | 2011 |
| Your Love Never Fails | Jesus Culture | Your Love Never Fails | 2008 |
| My Love For You | Jeremy Riddle | Full Attention | 2007 |
| 10,000 Reasons (Bless The Lord) | Matt Redman | 10,000 Reasons | 2012 |
| My Joy | Philip Herndon | Love In Every Motion | 2012 |
| Back To The Start (Gods Great Dance Floor) | Martin Smith | Gods Great Dance Floor Step 1 | 2013 |
| Carry Your Name | Christy Nockels | Passion: Here For You | 2011 |
| 7AM "Fall" Theme  |   |   |   |
| Fall On Your Knees | David Crowder Band | Give Us Rest-A Requiem Mass in C (The Happiest of All Keys) | 2012 |
| I Feel Like Im Falling | Hillsong | By Your Side | 1998 |
| May Your Spirit Fall Upon Us | Plumbline | Louder Than the World: Burn II | 2006 |
| Spirit Fall | Phil Wickham | Cannons | 2007 |
| We Fall Down (feat. Chris Tomlin) | Steven Curtis Chapman | WOW Worship Red | 2005 |
| Hungry (Falling On My Knees) | Kathryn Scott | Hungry | 1999 |
| I Fall Down | Parachute Band | Always And Forever | 1999 |
| When the Tears Fall | Tim Hughes | When Silence Falls | 2004 |
| Every Season | Nichole Nordeman | The Best | 2000 |
| Spirit Fall | Chris Tomlin | Passion: Here For You | 2011 |
| Revival Fire Fall | Paul Baloche | Open the Eyes of My Heart | 2000 |
| All Fall Down | Mercy Me | Almost There | 2001 |
| Fall In Line | Seven Places | Hear Us Say Jesus | 2004 |
| 8AM "Shining City On A Hill" Theme from Matthew 5:14-16 |   |   |   |
| We Are | Kari Jobe | Where I Find You | 2011 |
| Let Your Light Shine | Bethany Dillon | Waking Up | 2007 |
| A City On A Hill | The City Harmonic | Heart | 2013 |
| O Lord Of Light | Jill Paquette | Bridges – Classic Hymns, Modern Worship | 2005 |
| Love Shine Through | Tim Hughes | Love Shine Through | 2011 |
| The Light Will Come | Phil Wickham | Cannons | 2007 |
| Pure Light | Matt Redman | Facedown | 2004 |
| Light of the World | Watermark | A Grateful People | 2006 |
| Let It Shine | All Sons & Daughters | Season One | 2012 |
| Light the Fire (feat. Rebecca St. James) | Fusebox | Lost in Worship |   |
| Light Of Heaven | Fernando Ortega | Storm | 2002 |
| Shine On Us | Phillips, Craig and Dean | My Utmost For His Highest |   |
| Shine On Us | Cory Asbury | Immersed | 2007 |
| Light Of The World | Matt Redman | The Fathers Song | 2000 |
| 9AM |   |   |   |
| Light Will Shine | Hillsong United | Aftermath | 2011 |
| City On The Hill | Casting Crowns | Come To The Well | 2011 |
| In Your Light | Bethel Live Feat. Jeremy Riddle | For The Sake Of The World | 2012 |
| God Of This City | Chris Tomlin | Passion: God Of This City | 2008 |
| Let Me Feel You Shine | David Crowder Band | Give Us Rest-A Requiem Mass In C (The Happiest Of All The Keys) | 2011 |
| Marvelous Light | Charlie Hall | Flying Into Daybreak | 2006 |
| God Of Brilliant Lights | Aaron Shust | Morning Rises | 2013 |
| Let Your Glory Shine | Lincoln Brewster | Today Is The Day | 2009 |
| Shine | Matt Redman | Beautiful News | 2006 |
| Joyous Light | Chris Tomlin | Passion: Hymns Ancient and Modern | 2004 |
| Life Light Up | Christy Nockels | Life Light Up | 2009 |
| We Shine | Fee | Burn For You | 2007 |
| I Saw The Light | David Crowder Band | A Collision | 2005 |