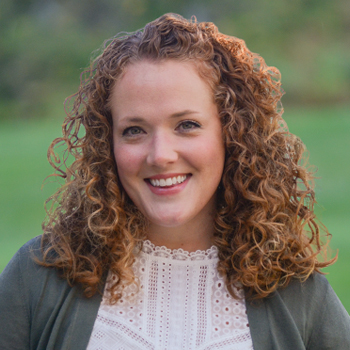 Praise&Worship Playlist Q&A Theme
I got an email from Jeff Rickabaugh, the worship director at Cross Roads BIC Church.  He had a great idea for a theme on the Praise & Worship Show!  He's been using "question and answer songs" during worship times with his church and has found they can really unleash hearts and minds in worship. He says, "[We acknowledge] that we might not know everything, be we know the One who does."  I really loved putting together this playlist–with some song suggestions from Jeff, too!  I hope you get as much out of listening to it as I did!
If there's a theme suggestion you have, I would love to hear it!  Please get in touch.
Kristi Leigh – WJTL DJ
Kristi@WJTL.com
Question & Answer Theme
6AM
Ready Now
Desperation Band
Who You Are
2006
What If
Jadon Lavik
Moving on Faith
2005
You
Tim Hughes
When Silence Falls
2004
Who Is Like Our God
PDI
No Greater Love
2001
Who Can Compare with God (Psalm 113)
Natalie LaRue
The Message – Psalms
2005
This Is How We Know
Matt Redman
We Will Not Be Shaken
2009
How Much You Love
Phil King
Phil King
2012
Will You Worship
Brian Doerksen
Change Me On The Inside
2001
Did You Feel the Mountains Tremble?
Delirious
Revival Generation
1998
Answer Me
Enter the Worship Circle
Chair and Microphone, Vol. 1
2004
Your Love Is Strong
Jon Foreman
Limbs and Branches
2008
Where Could I Go (Psalm 139)
David Edwards
Faithfully Yours – Psalms
2004
How Deep The Fathers Love For Us
Joy Williams
WOW Worship
2004
I Stand Amazed (How Marvelous)
Chris Tomlin
Passion: Everything Glorious
2006
7AM
Where Would We Be
Matt Redman
10,000 Reasons
2011
What Can I Bring
Jeremy Riddle
Vineyard – Sweetly Broken
2006
What Does It Sound Like (feat. Brian Johnson)
Bethel Live
Here Is Love
2009
Who Am I
Casting Crowns
Casting Crowns
2004
What Wondrous Love
Cherie Adams
Bridges – Classic Hymns, Modern Worship
2005
Where Do I Go (feat. Gary Chapman)
Ashley Cleveland
Songs From The Loft
1993
Where I Belong
Building 429
Listen To The Sound
2011
God Who Answers Prayer
Elevation Worship
God With Us
2009
Who Can Satisfy My Soul
Dennis Jernigan
The Worshipers Collection, Vol. 2
2000
Who Is Like Our God
Laura Story
God Of Every Story
2014
Whom Shall I Fear (God Of Angel Armies)
Chris Tomlin
Burning Lights
2012
Did You Know
Todd Agnew
Do You See What I See?
2006
How Many Kings
Downhere
Bethlehem Skyline
2007
What Do I Know Of Holy
Addison Road
Addison Road
2009
8AM
How Great
Glory Revealed
Glory Revealed 2-What We Proclaim
2009
You Are the Answer (Live)
Lifegate Worship
You Go Before
2012
Who You Are
Desperation Band
Who You Are
2006
What A Friend
Jadon Lavik
Roots Run Deep
2008
I Can Only Imagine
MercyMe
Almost There
2001
The Wonderful Cross
Chris Tomlin
The Noise We Make
2001
Indescribable
Laura Story
Great God Who Saves
2008
This I Know (feat. Jon Egan)
New Life Worship
You Hold It All
2011
Who Is There Like You
Paul Oakley
The Best of Paul Oakley
2010
How Great
David Crowder Band
Illuminate
2003
Whom Shall I Fear
Darrell Evans
You Are I Am
1998
9AM
Jesus, Only Jesus
Matt Redman
Passion: Let The Future Begin
2013
When Its All Been Said And Done
Slater Armstrong
Intimate Worship
2000
This Is Why I Am Alive
Rick Pino
The Narrow Road
2010
This Is Amazing Grace
Jeremy Riddle
Bethel Live: For The Sake Of The World
2012
How Sweet the Name
Delirious?
Kingdom of Comfort (Bonus Video Version)
2008
The Answer
Shane & Shane
Psalms
2002
Your Glory / Nothing But the Blood (Live)
All Sons & Daughters
Live
2013
Who Is Like You Lord
Gateway Worship
The More I Seek You
2010
Father Will You Come
Unhindered
Be
2010
When the Tears Fall
Tim Hughes
When Silence Falls
2004
What Joy Is Found
Jeremy Riddle
Full Attention
2007
I Believe (Jesus Is The Answer)
Building 429
Rise
2006