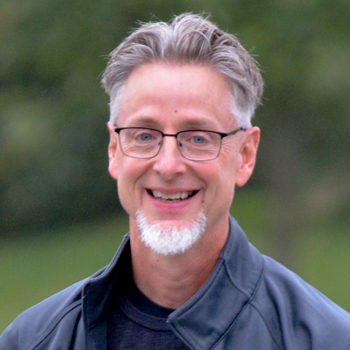 Pray for Lisa Landis – 7/24 Update
Read this article from Lancasteronline about Lisa's battle with Bacterial Infection.
Here is an updated article from Lancasteronline.
Many have been asking about ways to help Lisa during her lengthy illness and Hospital Stay. If you would like to help with Lisa's Medical & Rehabilitation Expenses, a special fund has been set up.  Please send your gift to…
FULTON BANK: MCGOVERN AVENUE
20 MCGOVERN AVE.
LANCASTER, PA 17602
Please Indicate on your check that this is for the
LISA LANDIS BLOWERS FUND
or call or visit the FULTON BANK branch nearest you.
Thank You!
Update as of Wednesday July 24, 2013
A message from Lisa's husband John.
Elated…Grateful…Exhausted…
Last evening Lisa was discharged from the hospital at the University of Pennsylvania and is now undergoing rehabilitative therapy back in Lancaster. Her complete recovery demands that we all grant her room for rest and privacy over the next several months.
Tonight we are celebrating the wholeness of renewed life that has been gifted to us by the surgeons, the infectious disease doctors, the nurses, and all the caregivers at Lancaster General Hospital and the Hospital at the University of Pennsylvania.
Tomorrow we will view the rising sun a bit differently, look at the faces passing us on the sidewalk a little more carefully, and measure the passing of time with a great deal more patience.
Hope…Faith…Trust…
Lisa battled a horrible bacterial infection for almost 4 weeks that nearly took her life. Prayer sustained us through this storm…lifted us up when her body wanted to stay down. Belief in an all-powerful, all present, all-encompassing God helped us let go of those things we could not control.
We felt the real presence of so many family and friends through prayer during this ordeal. We gave our very lives to the purpose and order we believe exists in this universe and found calmness and peace around us.
Today Lisa is alive because of the gifts and skills of surgeons in Lancaster and Philadelphia who took immediate action on a dark and scary night. Tonight Lisa is part of our lives and we don't ask "why" but "what"…what do we do with the gift that has been given…
Words are not sufficient enough to express our gratitude to all who have been there for us…not nearly enough…yet we say, Thank You!!!
Update as of Tuesday July 23, 2013
Lisa's rehab is proceeding very well. Doctors are pleased with her progress. Her family is looking forward to her being home and recovering!
Update as of Saturday July 20, 2013
A Message from Lisa!!!
Hello and THANKS again to my friends who continue to send up prayers and uplift my spirits! I can't tell you how much your posts and messages have helped me through the night. Even though I don't have the energy to respond I have been reading the cards, letters, postings, well wishes, etc. and they have more than helped me through. Doc was just in to remove my dressing and I am amazed at what the team was able to accomplish in just one surgery. Now let the work begin! Hoping to take a walk across the room on my own tomorrow. (at least I can dream about that) AND better yet get to work on eventually going home to finish the healing. Pray that I have continued strength and high spirits to finish out my hospital stay no matter how long that might be. I miss home.
Update as of Thursday July 17, 2013
Lisa's first reconstructive surgery went better than expected yesterday. Please pray for her healing and strength.  Doctors are amazed at how well she is doing considering the battle she has been through the past 3 weeks.  Praise God for His people praying, His healing Hand and His Strength during this ordeal.
Update as of Tuesday, July 16, 2013
Lisa came through surgery yesterday – No bacteria for over a week, vitals excellent, eating well, spirits high, Lisa is doing well considering all the surgeries she has been through!  Wednesday morning Lisa will go in for the first of many reconstructive surgeries. Please continue to pray. Thanks!
Update as of Friday, July 12, 2013
Lisa continues her care at the Hospital of the University of Pennsylvania in West Philadelphia.
Since June 26th Lisa has been fighting a battle against necrotizing fasciitis, brought on by the bacteria beta streptococcus.  Mysteriously introduced into her system around the 23rd of June, Lisa and her family initially thought she was struggling with the flu.  Within 48 hours she was rushed to the ER.
Today Lisa underwent her 10th surgery since June the 26th to try to stop the spreading of this horrendous infection throughout her body.  After two days of rest and recovery from five straight days of surgery, Lisa was awakened at 6am and taken into the OR.  The team of surgeons and infectious disease doctors began their all too familiar process of hunting for symptoms of the bacteria's damage to her muscle tissue.With meticulous care the doctors attended to Lisa's wounds and then bandaged her body once again.  Although the news was much different today when the surgeons emerged to talk with Lisa's family.  There was no sign of further damage to her tissue and the bacteria appeared to be in full control!
On Monday Lisa will be in surgery for her 11th operation so the doctors can be certain this horrible infection has been defeated.Please continue to pray for Lisa, her husband John and their son Alex as well as all those caregivers attending to Lisa's needs.
Update as of Thursday, July 11, 2013
Hello friends! Lisa Landis checking in for the first time. This won't be long-still don't feel up to it but I must share that you all have overwhelmed me! Just one hour ago I had the first chance to look at the Facebook and lancasteronline comments. I had my first cry since this all started. Family has been passing along prayers and well wishes but I hadn't seen them in print from you! This could not have come at a better time than as I prepare for another surgery to clean the vac wrap and look for infection. Your encouragement and cries out to Jesus make it so much easier. Gotta go and trust me I feel your prayers. You have no idea how powerful this has been.
Update as of Wednesday, July 10, 2013
Lisa has had several days of good reports and no new tissue being affected by the bacteria. Yesterday she had a fever, but this morning it is back down to normal, which is great news.  Yesterday she was in surgery from mid-morning until 4pm.  She has had a surgery almost every day for the past week.  Fred actually got to talk to her on the phone briefly this morning. She wants everyone to know she misses them and she feels their prayers!  Please continue to pray.  She is still battling this infection and is facing a long road to recovery, even once she is completely free of the bacteria.
Recap and Update as of Monday morning, July 8, 2013
Lisa has been fighting a bacterial infection that invaded her body with little warning.  Through the intercession of medicine, science, and prayer she is battling this infection with the greatest of determination.  Since going to the ER at Lancaster General Hospital on the 26th of June Lisa has undergone 7 different surgical procedures.  She is now in the ICU at the University of Pennsylvania Hospital in Philadelphia under the care of a terrific team of surgeons, infectious disease researchers, and some of the best nurses you will ever find. Her physical pain is real, although masked by medicines that leave her very sleepy most of the time.  Her nurses are working hard to keep this pain to a minimum. For the next three days Lisa will undergo several more surgeries as well as oxygen- therapy.  Please remember Lisa in your thoughts and prayers this week as well as her husband John and their son Alex as they all seek strength to push forward in this fight. Thank you.
Here is an update on Lisa for the morning of July 8, 2013
LISA UPDATE-Over the weekend, Lisa underwent several surgeries and procedures. Lisa's wounds were checked for bacteria and the dressings were changed. PRAISE THE LORD- both yesterday and today the tissue was shown to be healthy!!! Today she faces another surgery to check for any growth or sign of bacteria in her leg and then on Tuesday she will have yet another procedure performed. PLEASE PRAY as she undergoes all of these necessary procedures and surgeries that her body and spirits would BOTH remain STRONG! Until her body is 100% rid of this bacteria she is not out of danger. Thank you!
Here is an update on Lisa for late evening July 5, 2013
Lisa is currently in recovery from her most recent surgery. The bacteria did spread a bit and was surgically removed. Lisa's vitals are still shown to be good. The infection is not going away quickly. Please take this battle a day at a time with us in your prayers and love.
Here is an update on Lisa for July 5, 2013
Lisa is having her 5th Surgery this morning.  Please Pray!
A 4Th of JULY LISA UPDATE
Lisa's 5th surgery is planned for tomorrow. Her vitals are all solid still today and she's eating whole foods! She is engaging in conversation with the Drs and finding opportunities for laughing and giggling. We are eagerly looking to results of the surgery tomorrow. So much gratitude for so many well wishes and offers of assistance! Please continue your prayers for Lisa our family and her care givers.
Here is an update on Lisa for July 3, 2013
Lisa is continuing her care at The University of Penn. She has received several hyperbaric treatments since her arrival . The Drs feel as though they are getting ahead of this bacteria. On Friday Lisa will undergo her 5th surgery to ensure they are indeed ahead of the bacteria and that the damage has ceased. Lisa's vitals are excellent and she is of good spirits! We cannot thank you enough for your CONTINUED prayers, kind hearts and LOVE!
Here is an update on Lisa for July 2, 2013 at 4:26am
Lisa was moved to University of Penn last night where Doctors are more familiar with the bacteria that is attacking her body. Please continue to pray for healing, for wisdom and for the family.
Here is an update on Lisa on July 1, 2013 at 3:26pm
Lisa is out of surgery, She is currently sleeping soundly in recovery. On Wednesday she will undergo her FOURTH surgery in a week. In addition to the care of the Doctor, she is receiving the best antibiotics known for fighting this sickness. The bacteria she is battling will not give up….fortunately neither will Lisa. Lisa remains in critical condition. Please continue to pray.
Here is an update on Lisa on July 1, 2013.
Lisa is undergoing a third surgery this morning.  Pray that the bacterial infection has not spread. Pray for wisdom for the Doctors and peace for  the family.  Thank You!
Here is an update on Lisa on June 30, 2013:
Yesterday Lisa underwent her second surgery to check on the status of the bacterial infection in her leg. Her condition is still serious- but she is strong and her vitals have shown to be good, post- surgery. On Monday morning Lisa will face her third surgery in six days to ensure containment and or dissipation of the bacterial infection.Please continue to lift her up in your prayers. Lisa, John and their son, Alex appreciate all of the prayers, love and support given over the past several days. Per the Doctor's request only her closest family is able to visit her over the next few days as Lisa's rest is crucial in her making a full recovery. The families personal space and rest is necessary for the recovery and healing process to take place. Your continues prayers and love are greatly appreciated! Thanks.
First post from June 28:
Dear WJTL Family,
We are asking for prayer for Lisa Landis.
Lisa has a serious bacterial infection and has been admitted to the Hospital. She has undergone one surgery and is scheduled for a second. While this situation is very serious, Lisa and her doctors are quite hopeful that the treatment will bring the infection under control.  We know there is power in prayer. Please pray for Lisa's speedy recovery and for strength and guidance for her family.
Thank You.