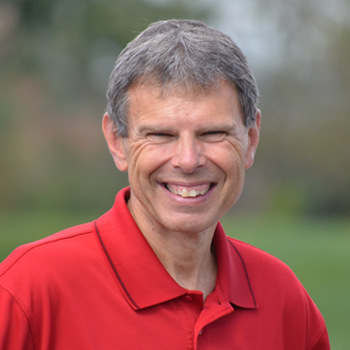 The Half Marathon Race
JOHN SHIRK – This past weekend, I did something I never did before in my life. I ran 13.1 miles in a half marathon race.  I was glad to have a friend along with me. Radio Friend Phil and I jogged together for about eight miles before he eventually pulled away ahead of me.  However, he was within view most of the race, until I slowed down at the end. 
The half marathon race was a lot of fun.  It left me both exhilarated and exhausted.  There was also an important spiritual lesson that this race taught me as well.  Just as it requires endurance to finish a half marathon, so the Lord calls me to have a persevering faith, one that never quits the race marked out for me.
There were some motivating moments along the way.
Radio Friend Phil brought out the best in me with his jogging performance on Saturday.  He was a motivating influence to run faster than I would have run on my own.  Proverbs 27:17 says, "As iron sharpens iron, so one man sharpens another."  There were also water stops along the way to keep me from getting weak and dehydrated.  With our Christian faith, we are strengthened in the faith when we drink from God's Word.  Regular Bible study can keep our spiritual being from getting dehydrated.  And then, there is the finish line.  I was getting tired near the end, but some runners who were passing me were offering encouragement with the assurance that we were close to the finish line. For the Christ-follower, heaven awaits us at the finish line of life.  Let's run well on this earth today. Then, we can say with the Apostle Paul at the end of his journey, "I have fought the good fight, I have finished the race, I have kept the faith."
John Shirk
john@wjtl.com