 "Top 11 Gourmet Albums of 2012" From Under The Radar
ANN D'ALESSANDRO-
"Top 11 Gourmet Albums of 2012" From Under The Radar
(aired Friday nights on WJTL from 10-11PM)
Under The Radar plays some of my favorite artists and so here is another list of great music from this year!
1. Light for the Lost Boy – Andrew Peterson
2. Leonard, the Lonely Astronaut – Andrew Osenga
3. No Man's Land – Charlie Peacock
4. Heart – Audrey Assad
5. Birds of Relocation – Eric Peters
6. The Fourth Wall – The Vespers
7. Wounded Healer – The Followers
8. Open Your Doors – Jenny & Tyler
9. Homemade Worship by Handmade People – Rend Collective Experiment
10. Land of the Living – Matthew Perryman Jones
11. Lights of Distant Cities – Bebo Norman
I've had Charlie Peacock, just bought Andrew Osenga for my husband for Christmas and just ordered Andrew Peterson.  I LOVE listening to new music and even better if it's new music from some of my favorite artists!!!
http://radarradio.net/blog/top-11-gourmet-albums-of-2012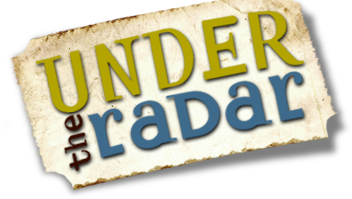 Happy New Year!
Ann D'Alessandro – Fan of UTR
ann@wjtl.com