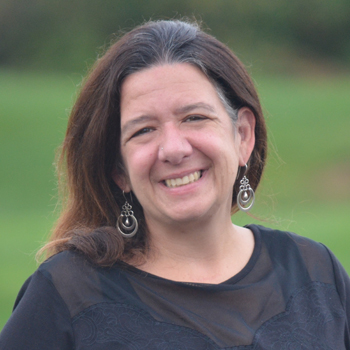 Ukraine Crisis Disaster Relief
The conflict in Ukraine has left many people vulnerable and in need of aid.  As we continue to pray for all that are impacted by the invasion and unrest; there are organizations providing opportunities to lend critical support.
MCC is accepting donations for a response in Ukraine.  From their website: "MCC's response will be focused on longer-term scale up of existing programs that support vulnerable people and extending those services to internally displaced populations. It will likely include psychosocial support and trauma healing, temporary emergency housing, emergency distributions of locally purchased emergency supplies such as blankets, and distribution of food packages. MCC also plans to resume shipments of material resources once the in-country conditions are stable enough to do so."
Samaritans Purse is operating multiple medical facilities in various parts of Ukraine and providing food and non-food relief items through church partnerships in both Ukraine and Moldova.
Hope International has created a Hope Ukraine assistance fund
World Vision  is on the ground in Eastern Europe preparing to meet the needs of vulnerable children and families who have been forcibly displaced due to the escalating crisis in Ukraine.  Your donation can help provide children and families searching for a safe haven with protection and psychosocial support including Child-Friendly Spaces in neighboring countries in the Middle East and Eastern European region.
Mission Eurasia    Has established a Ukraine Emergency Relief Fund to help provide for the urgent, immediate needs of Ukrainians still living in the country, as well as refugees who have fled to neighboring countries.  Hear Fred's interview with Don Parsons, Director of the Unreached People Groups Initiative here
Barnabas Aid   Sending funds to churches in the neighboring countries as they care for Christian and other refugees.  Barnabas supporters in the United Kingdom are donating food items, blankets and winter clothes, to be transported by van or truck across Europe to the borders of Ukraine to supply the local churches caring for the refugees from Ukraine.
World Without Orphans has established a Ukraine Emergency Relief Fund to support the work of their Ukrainian staff and partners in the country serving those who are internally displaced or fleeing to neighboring countries. A specific focus of their ministry is on safety and provision for orphaned children and their caregivers.
BCM International  Providing food, shelter, and medical supplies as well as aiding the displaced in their journey to western Ukraine and other international safe-havens.
Tying Vines  Vice President Melissa Mitchell is working with the Polish ambassador to help in organizing aid to the thousands of refugees flooding into Poland.
Compassion International has some helpful prayer targets published for times of turmoil around the world.
The Pocket Testament League is providing Ukranian Gospels through Blessings of Hope food containers and are also providing gospels to other ministries providing relief.
Tomorrow Clubs International is coordinating with local churches and Christ followers to provide basic needs for Ukranian refugees including hot meals, food packages, mattresses and medications and more.
Friends in Action International   University of Divine Grace (FIA ministry partner) Faculty and Bible school students are distributing blankets, hot drinks, food, and hope. The Chișinău university campus and support facilities have become a haven for refugees while providing an opportunity to learn about Jesus, our Prince of Peace. UDG also supports those traveling by vehicle with free maintenance and repair services, enabling stranded travelers to continue on their way into Western Europe.
Missions International is the organization Tommy Iceland partners with. This non-profit organization that directly helps those in need who are impacted by the war. All donations made will benefit the families in Melitopol and all over Ukraine.
Sunrise4Ukraine:  A global initiative encouraging churches to host an additional Sunrise Service on April 24 to join together in praying for Ukraine & Russia.  April 24th is Easter Sunday for the Orthodox and for most Eastern Christians.