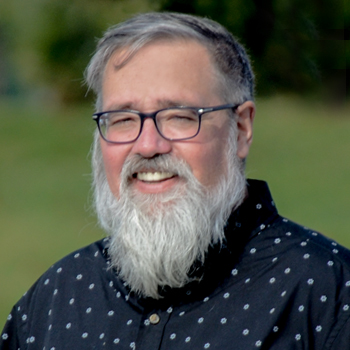 WJTL's Big Announcement
Dear WJTL Listener,
After a long and cold winter spring is finally here.  Spring is my favorite time of year as signs of new life are everywhere.  It is hard to miss the beauty of God's creation around us.  I am reminded of God's promise: "Behold, I make all things new!" (Revelations 21:5).
Things are also starting to blossom at the home of WJTL.  Phase One of the Junction Center Project has now been completed debt free and the studios are working great.  God has truly blessed!  This added space has enabled us to broadcast concerts in front of a live studio audience and to host many other special events.   We love meeting listeners!  The indoor capacity of only 50 people is clearly not enough to meet the demand.
Phase Two expands this vision with the construction of a large parking lot, restrooms and sewer system, landscaping with 65 new trees and a tent!  This high tech Saddleback tent has a completely open interior with no poles to hinder sight lines.  Featuring a great sound and lighting system the Junction Center Tent will be up from mid-May until mid-October starting in 2014.  If construction goes well the tent may actually open later this year.  The capacity will be 600 under roof plus additional open air seating outside.
Plans are for a WJTL summer concert series as well as a number of Kid's Cookie Break and other events.  The tent will be able to accommodate a wide range of activities including concerts, seminars, banquets, comedy and theater.  "Christ. Community. Music." is the current slogan for WJTL which also serves as the vision for The Junction Center.  We will also make this tent available to other select organizations.
WJTL is also excited to announce a long term agreement with the Hempfield Soccer Club to use our excess land for practice fields.  This relationship will bring thousands of young soccer players and their families to the Junction Center over the next ten years.
Long term plans are to construct a permanent community fine arts building on The Junction Center site.  This will allow for twelve months of usage rather than the six months provided by a tent.  As a matter of good stewardship though we will want to pay off the costs incurred for Phase Two first before starting anything new.  Currently Phase Two costs are estimated at $960,000 and it is our prayer that this debt can be retired within three years.  This will require a high level of participation from WJTL supporters as compared to the original purchase of the property where two major donors made it possible to purchase the foreclosed property at 28 cents on the dollar.  Your generous gift today will be a real boost to this effort.  Please join us in believing God for his provision and blessing on this ministry.
In Christ,
Tim Landis
President/CEO
WJTL / Creative Ministries, Inc