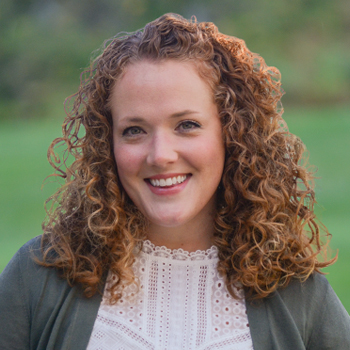 Praise & Worship Playlist
This week's playlist is filled with Christmas songs of worship. You'll hear some themes in many of the songs, including "Emmanuel, God With Us" in addition to songs of "Gloria" and "Hallelujah" (which I think are especially wonderful to sing in the Christmas season)! The playlist includes new songs from The McClures, Passion Music, Planetshakers, Sovereign Grace Music, Andrew Marcus and more.
Also listen for a very special lineup from local worship leaders starting around 7:45! There are some brand new Christmas songs of worship around the listening area lately. Just a few days ago, an encouraging release came out from Worship Center Music:
(click here for a FREE download of "Even Now (Hope Rise)")
! There's also a brand new song from Caleb & Bethany Kuenzli of Providence Community Church called "Human Form":
Plus, (the autumn) from Grace Point Church of the Nazarene in Ephrata put out their rendition of "Hark The Herald Angels Sing"!
And, Life Center Worship's favorite original Christmas song, "Rejoice".
By the way, if you're a local worship leader with a song you've recorded—or if your church has produced a special worship project, feel free to send it my way. Just
email Kristi@WJTL.com
I hope these songs make your heart merry as you overflow in worship to our King!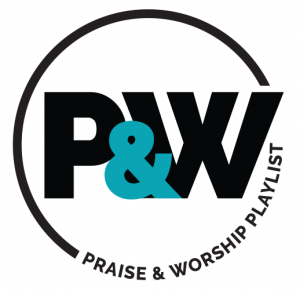 | | | | |
| --- | --- | --- | --- |
| Song Title | Artist | Album | Year |
| 6AM | | | |
| Born Is He (Alleluia) | 29:11 Worship | DREAM Christmas Vol. 5 | 2020 |
| O Little Town (The Glory of Christmas) | Matt Redman | These Christmas Lights | 2016 |
| Silent Night (With Saviour King) | Hillsong Worship | The Peace Project | 2017 |
| Advent Hymn | Christy Nockels | The Thrill of Hope | 2016 |
| Hymn of Joy (Live) | Chris Tomlin | Adore-Christmas Songs Of Worship (Live) | 2015 |
| The Glory Hymn (feat. Derri Daugherty) | Simple Hymns | Songs of Thanksgiving | 2019 |
| Glory Hallelujah | Matt Redman | These Christmas Lights | 2016 |
| Ring the Bells (feat. Meredith Andrews) | Big Daddy Weave | (iTunes single) | 2013 |
| Glory To His Name | Andrew Marcus | Constant | 2016 |
| Messiahs Song | Jared Anderson | Worship And Adore-A Christmas Offering | 2009 |
| Alleluia Jesus | Rebecca St. James | Dawn | 2020 |
| Alleluia (Live) | Jesus Culture | Live from New York (with Martin Smith) [Live] | 2012 |
| Star of Wonder | Phil Wickham | Christmas: Acoustic Sessions | 2020 |
| Seasons | Hillsong Worship | The Peace Project | 2017 |
| 7AM | | | |
| High King of Heaven / Jesus We Love You (Live) | Paul McClure & Hannah McClure | Christmas Morning (Live) | 2020 |
| My Hallelujah | Bryan & Katie Torwalt | Praise Before My Breakthrough – EP | 2018 |
| Raise a Hallelujah (feat. Jonathan David Helser & Melissa Helser) | Bethel Music | Victory | 2019 |
| Glory In The Highest | Meredith Andrews | Christmas | 2020 |
| O Come All Ye Faithful (Live) | Planetshakers | Its Christmas (Live) | 2020 |
| Glory (Let There Be Peace) | Matt Maher | Glory (Let There Be Peace) | 2016 |
| Carol of the Bells | Phil Wickham | Christmas: Acoustic Sessions | 2020 |
| Hark The Herald Angels Sing | (the autumn) | Single | 2020 |
| Alleluia | Matt & Kim Goss | The Worship EP | 2019 |
| Even Now (Hope Rise) | Worship Center Music | Single | 2020 |
| Human Form | Caleb & Bethany Kuenzli | Single | 2020 |
| 8AM | | | |
| Rejoice | Life Center Worship | Single | 2019 |
| O Holy Night (feat. Crowder) | Passion | Hope Has a Name | 2020 |
| Adore Him (Live) | Paul McClure & Hannah McClure | Christmas Morning (Live) | 2020 |
| The Day That Christmas Came | Melody Noel and Ricky Jackson | Influence Music + Harvest Worship Single | 2020 |
| Angels (Singing Gloria) [feat. Chris Tomlin] | Matt Redman | These Christmas Lights | 2016 |
| Jesus Our Savior (feat. Brett Stanfill) | North Point Worship | Single | 2019 |
| O Come All Ye Faithful (His Name Shall Be) | Passion | Hope Has A Name | 2020 |
| Heaven Is Here (Live) | Paul McClure & Hannah McClure | Christmas Morning (Live) | 2020 |
| Joy to the World (Joyful, Joyful) [feat. Phil Wickham] | Shane & Shane | A Worship Initiative Christmas, Vol. 2 | 2018 |
| Gloria | Matt Redman | We Shall Not Be Shaken | 2009 |
| Hope Has A Name | Passion | Single | 2020 |
| Sing We The Song Of Emmanuel (Gloria) | Matt Boswell and Matt Papa | Single | 2019 |
| God With Us (You Are Emmanuel) [Live] | Leeland | Christ Be All Around Me – Live | 2014 |
| 9AM | | | |
| Emmanuel (God with Us Forever) | Bryan & Katie Torwalt | Champion | 2016 |
| Emmanuel (Glory in the Highest) | Sovereign Grace Music | Heaven Has Come | 2020 |
| Highest Hallelujah (feat. Brett Younker) | Passion | Hope Has a Name | 2020 |
| Heart Sings Hallelujah (Live) | Paul McClure & Hannah McClure | Christmas Morning (Live) | 2020 |
| Light Of The World (Sing Hallelujah) | We The Kingdom | Single | 2020 |
| Song in the Air | Christy Nockels | The Thrill of Hope | 2016 |
| God of Wonders (feat. Caedmons Call) | Mac Powell | City on a Hill | 2000 |
| Hallelujah The Lord Has Come | Jadon Lavik | Christmas | 2010 |
| Endless Alleluia (Live) | Bethel Music & Cory Asbury | Victory (Live) | 2019 |
| Endless Hallelujah | Matt Redman | 10,000 Reasons | 2011 |
| Hallelujah Here Below | Elevation Worship | Hallelujah Here Below | 2018 |
| Behold the Lamb (feat. Kristian Stanfill) | Passion | Behold the Lamb (feat. Kristian Stanfill) – Single | 2019 |
| A Christmas Alleluia (feat. Lauren Daigle & Leslie Jordan) [Live] | Chris Tomlin | Adore: Christmas Songs of Worship (Live) | 2015 |