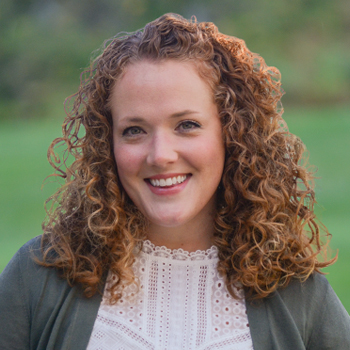 Praise & Worship Show Playlist (Jan. 11)
Hi everyone!
Did you hear my good news this week?  My husband, Sam, and I are expecting a baby boy in mid February!  Check out my blog post here.   This will mean some changes in my work schedule–but it won't change anything on the Praise & Worship Show!  I'll run some repeats for you around the time the baby is born…but I'll be back with fresh material for Sunday mornings after that!
Sam & I have waited a long time for our family to start.  Since getting married 7 years ago, we've also both fought cancer (and are back to good health)!  This edition of the show will bring a powerful theme: "Songs To Sing Through The Storms Of Life". Many of the songs in this playlist are ones that we sang–and were strengthened by–during those tough times.  You'll see the playlist below and a few other tidbits.
Kristi Leigh – WJTL DJ
Kristi@WJTL.com
"Don't you know that day dawns after night, showers displace drought, and spring and summer follow winter?  Then, have hope!  Hope forever, for God will not fail you!"  — Charles H. Spurgeon
Sixpence None The Richer puts this memory verse in song and encourages us not to worry about tomorrow; He's got it under control.
"Trust in the Lord with all your heart
    and lean not on your own understanding;
in all your ways submit to him,
    and he will make your paths straight." 
 [Proverbs 3:5-6]
| | | | |
| --- | --- | --- | --- |
| 6AM | | | |
| For The Good | Shane & Shane | Everything Is Different | 2009 |
| You Never Let Go | Matt Redman | Beautiful News | 2006 |
| Lord, I Need You (feat. Audrey Assad) | Matt Maher | All The People Said Amen | 2013 |
| Your Love Never Fails | Jesus Culture | Your Love Never Fails | 2008 |
| Beauty For Ashes | Anthony Skinner | Forever And A Day | 2004 |
| Praise You In This Storm | Casting Crowns | Lifesong | 2005 |
| When I Am Afraid | Laura Hackett | Laura Hackett | 2009 |
| Rescue | Jared Anderson | 51 Must Have Modern Worship Hits | 2007 |
| Never Let Go | David Crowder Band | Remedy | 2007 |
| Whole World in His Hands | Tim Hughes | When Silence Falls | 2004 |
| Hes Always Been Faithful | Sara Groves | Conversations | 2002 |
| Sovereign Over Us | Michael W. Smith | Sovereign | 2014 |
| Healing Is In Your Hands | Christy Nockels | Passion: Awakening | 2010 |
| 7AM | | | |
| Blessed Be Your Name | Matt Redman | Where Angels Fear To Tread | 2002 |
| Desert Song | Hillsong United | Across The Earth – Tear Down The Walls | 2009 |
| Healing Hand Of God | Jeremy Camp | Speaking Louder Than Before | 2008 |
| Sometimes He Calms The Storm | Scott Krippayne | Wild Imagination | 1996 |
| Let It Be Jesus (feat. Passion) | Christy Nockels | Passion: Take It All (Deluxe Edition) | 2014 |
| Beauty For Ashes | Shane & Shane | Carry Away | 2004 |
| Brokenness Aside | All Sons & Daughters | Season One | 2012 |
| My Hope | Glenn Packiam | Rumors And Revelations | 2009 |
| Cornerstone (My Hope Is Built) | Hillsong Live | Cornerstone EP | 2013 |
| Turn Your Eyes Upon Jesus (Look Up) | Nichole Nordeman | Jesus, Firm Foundation (Hymns Of Worship) | 2013 |
| I Will Overcome | Charlie Hall | On the Road to Beautiful | 2003 |
| All Because of the Cross | Paul Baloche | The Same Love | 2012 |
| 8AM | | | |
| Everything | Tim Hughes | Holding Nothing Back | 2007 |
| Praise The Lord | Kristene Mueller | Those Who Dream | 2008 |
| Never Let Me Go | Hillsong United | All Of The Above | 2006 |
| Anchor | Dan & Lauren Smith | All My Hope | 2014 |
| Be Of Good Faith | Sisterbrother | Sisterbrother | 2011 |
| Beautiful Things | Audrey Assad | Worship for Your Family (Yellow) | 2013 |
| My Lighthouse | Rend Collective | The Art Of Celebration | 2014 |
| A Pilgrims Progress (Keep Runnin) | Matt Papa | Look & Live | 2013 |
| Tis So Sweet (feat. Fernando Ortega) | Jadon Lavik | Roots Run Deep | 2008 |
| Trust | Sixpence None The Richer | The Fatherless And The Widow | 1994 |
| Attention | Know Hope Collective | Know Hope Collective (compilation) | 2010 |
| Oceans (Where Feet May Fail) | Hillsong United | Zion | 2013 |
| Healer | Kari Jobe | Kari Jobe | 2009 |
| 9AM | | | |
| 10,000 Reasons (Bless The Lord) | Matt Redman | 10,000 Reasons | 2012 |
| Sparrow | Audrey Assad | Heart | 2011 |
| Thrill | Charlie Hall | The Bright Sadness | 2008 |
| Overcome | Jeremy Camp | We Cry Out-The Worship Project | 2010 |
| Victors Crown | Darlene Zschech | [digital single] | 2014 |
| Cloud By Day | The Embers | The Embers | 2008 |
| What A Friend We Have In Jesus | Paul Baloche | Amazing Grace | 2007 |
| Be Still And Know | Christy Nockels | Deeper (Integrity Music) | 2008 |
| When the Tears Fall | Tim Hughes | When Silence Falls | 2004 |
| More Than Anything | All Sons & Daughters | All Sons & Daughters | 2014 |
| I Shall Not Want | Audrey Assad | Fortunate Fall | 2013 |
| Take Heart | Hillsong United | Aftermath | 2011 |