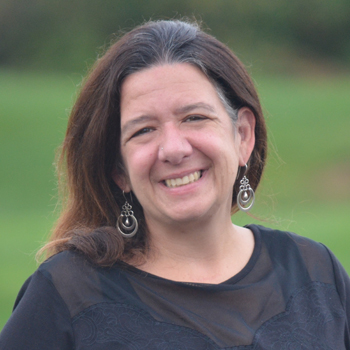 Building a Foundation with Joy in Hope
STACEY GAGNE – Today was the most labor intensive day of the week for us.  We worked a full day mixing cement, filling buckets and helping to pour it into the foundation.  Yes, we became human cement mixers.   While we continued to work on the building there were other locals out in the brush cutting down vines, brush and small trees.    There is also a large area of brush that is being gradually burned out because of thousands of bees and hornets!  We are steering clear of it.   Mike said that they should be able to harvest the honey once the bees move on, though.   Nothing goes to waste!
This evening after we cleaned up and were waiting for dinner, one of the Jacmel Bay artists came by to show us (and sell) some of the jewelry he has made.  Jacmel Bay is a project that my friend Denise has developed to help  hearing impaired artists in Jacmel develop a trade.   They make necklaces, small nativities and other beautiful creations that are in turn sold in the US to help raise funds for missions trips.  (I sold some to help raise funds for my trip.)  I loved making the connection with Jeann Ferissien.  I'm wondering if he made any of the necklaces that I sold!
Please pray for Joy in Hope as they seek to raise funds in the midst of all of the work that they are doing.   This is a growing ministry in Haiti that is making an impact.  There are opportunities to support the ministry that needs base support and there are also missions staff like Mike and Georgette, Directors of Development who are still working towards full sponsorship.
Thanks for praying for our team, too.   God truly put together a group with varied gifts, skills and personalities who can work well together and are now friends!