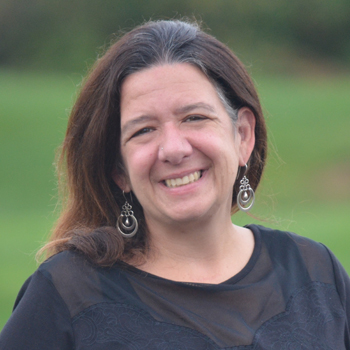 HOW GOD USES MISTAKES TO SPEAK HOPE
STACEY GAGNE – This morning we received an email from a listener who heard a message at just the right time… at the wrong time.    God is so good.  We asked permission to share it because I am quite sure this will bless and encourage more people than just our staff here.
"Hi, all. Just wanted to tell you an interesting experience I had yesterday morning (around 6:25 AM) while listening to WJTL on my way to work.  Maybe I should mention that in late July, while spending some days at the shore, the Lord had brought a sweet devotional based on Romans 15:13 to my attention, re: hope. I tucked that verse away in my heart, not realizing that within a few days I would so need it. On the way home I had a minor accident that resulted in a severe ankle sprain and bone break. Not the end of the world, for sure, but it's been a difficult time of mending, and feeling physically so short of normal. Added to that, my husband lost a good job, and it took us by surprise. Again, trying to cling to Romans 15:13. But I admit, I've struggled, and wondered at times where He is in all of it. Though I KNOW He is with us, it hasn't always felt that way when my fears creep in, drowning out the hope He wants to keep on giving and growing in me. I was driving to work on Rt. 72 yesterday, and right around the spot when I usually hear The Bible Experience, I was hearing the voice of Joni Tada, and I listened not thinking that this was not the usual daily segment. But sure enough, her message on HOPE struck right into my frail heart, and when she mentioned Rom. 15:13, tears ran down my cheeks because it was one of those sweet, personal touches from Him that are so timely, so personal, it's hard to fathom. And I was still marveling when the announcer mentioned that the Tada message was a mistake and "how did that happen???!!!" I had to laugh out loud, and then wonder how many others out there really needed to hear the wrong message, the one not supposed to be airing! Truly, if I hadn't been on my way to work I think I would have tried to call, it was just that funny/amazing to me. Just wanted to let you know that God so often uses your station to reach and encourage His wondering, wandering people.