 Milk Money Contest
June is National Dairy Month and WJTL is celebrating all month long on the Get Up & Go Show and Kids Cookie Break.  We'll share a daily fun fact during the 7 o'clock hour each morning.  Then, we'll see if you were paying attention with our Milk Money Contest in the 8 o'clock hour, where we'll invite you to call in and answer a "Moo or False" question.
Just for playing, contestants will win a prize from a local sponsor: S. Clyde Weaver, Lancaster Sweet Frog,  Maplehofe Dairy Store, the Turkey Hill Experience, Pine View Dairy, or Good Life Ice Cream.  Contestants will also be entered into the grand prize drawing for a prize pack including fresh milk for your family for a year—presented by Hoober Feeds! PLUS a Cheese Plate Party for 10 from S. Clyde Weaver and an Ice Cream Party for 30 courtesy of Maplehofe Dairy Store.
The Milk Money Contest is presented by Hoober Feeds in Gordonville.  Hoober Feeds has provided nutritional products and services to dairy farmers since 1937.
HERE'S MORE ABOUT OUR PRIZES:
THE GRAND PRIZE PACK (winner will be announced Tuesday, June 30th)
Milk Money: Win a whole year's worth of fresh milk for your family! You'll receive a gift card from Hoober Feeds to your local grocery store equivalent of the value of 52 gallons of milk.
Cheese Plate Party: S. Clyde Weaver will donate a Cheese Plate Party for 10 people, featuring a minimum of 5 cheeses served alongside artisan bread, crackers, dried fruit, nuts, and other unique food pairings. This "Cheese Plate Party" can be held at the S. Clyde Weaver Café, or products can be picked up to entertain in the winner's own home.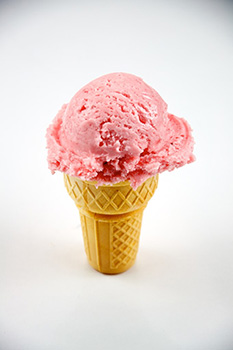 Ice Cream Party for 30: Maplehofe Dairy Farm Store will provide all of the essentials needed to host an ice cream party for 30 people. Included is your choice of 1 – 3 gallon tubs of ice cream in flavors that you pick with all of the toppings, fixings, and supplies needed to create the ultimate ice cream sundae.
LOCAL SPONSORS FOR DAILY PRIZES: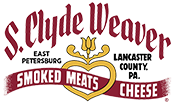 The S. Clyde Weaver June Dairy Month prize pack consists of a piece of 10 year old Vintage Reserve Super Sharp Chedder in addition to $25 worth of your choice of cheeses from their wide selection of local, domestic, and imported cheese varieties. S. Clyde Weaver has served Lancaster County friends and neighbors since 1920.
Lancaster Sweet Frog: Premium Frozen Yogurt featuring a variety of 14 flavors with numerous toppings options ranging from fresh fruit to candy!  We provide a family friendly atmosphere in a Christian environment with happy and welcoming staff members to assist you!  Sweet Frog Premium Frozen Yogurt: Fully Rely On God!

Enjoy a family 4-pack of tickets to the Turkey Hill Experience, Lancaster County's interactive exhibit that allows visitors to learn more about the dairy culture, the story of Turkey Hill, and how the company's ice cream flavors are selected and created. Come and experience Turkey Hill's delicious new family attraction!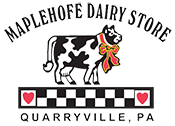 Maplehofe Dairy Farm Store has been bottling milk since 1974. Local milk the old fashion way; ice cold in glass or plastic bottles. Visit their Quarryville location or visit their stand at Lancaster Central Market. You could win a gift certificates good for Flavored ½ gallon Milk Variety Pack for up to 20 people or 6 gallons of milk for 6 weeks!
Pine View Dairy brings you the freshest milk right on their family farm! Watch milking and visit the calves while you enjoy their rich homemade ice cream. You could also win a certificate good for 5 gallons of milk, an insulated grocery bag to get it home, a pitcher to hold it once it's there, and a snip-it to open it or everything needed to make a decadent ice cream cone or sundae; 2 half gallons of ice cream, chocolate syrup, caramel, maraschino cherries, sprinkles, and pretzel cones.
Enjoy a $20 gift certificate from Good Life! Good Life Ice Cream makes over 100 flavors of handcrafted ice cream, ice cream cakes, and treats fresh in our store.  Happiness starts at Good Life!  
ELIGIBILITY RULES:
*In order to be eligible, you may not have won from WJTL in the past 30 days.
*If you won a prize valued over $100 in the past year, you are not eligible for this contest.
*Only contestant per household will be permitted in this contest.