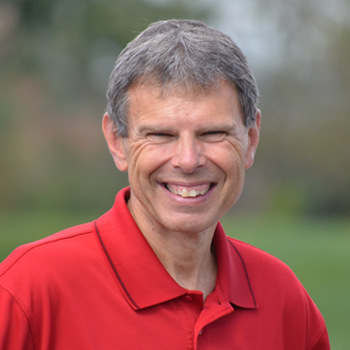 Moment Of Celebration-Forward Progress
JOHN SHIRK – Today's Moment Of Celebration reflects on the forward progress of the Christian journey.
In Philippians 3:13 and 14, the Apostle Paul wrote, "One thing I do: Forgetting what is behind and straining toward what is ahead, I press on toward the goal to win the prize for which God has called me heavenward in Christ Jesus."
Before knowing Christ, Paul was hostile to anyone who identified with Jesus, and sought to destroy the church with his religious zeal. However, the road to Damascus became a defining moment in his life when he would begin the journey of walking with Christ as a faithful follower. If anyone had a reason to feel guilt and regret, Paul was the man. He was there to approve the death of Stephen, the first martyr in the early church.
But Paul's days were filled with the awareness of God's grace, and that changed his perspective about the past and the future. He was spending his time moving forward with Christ, not looking back with past regrets or failures. Neither did he look back with fondness to his former way of life. A relationship with Jesus puts us on the path of faith that leads to a greater love, holiness, and eternal life in heaven with Him.
The forward progress of the Christian journey is a reason to be glad in the Year of Celebration.
John Shirk
john@wjtl.com