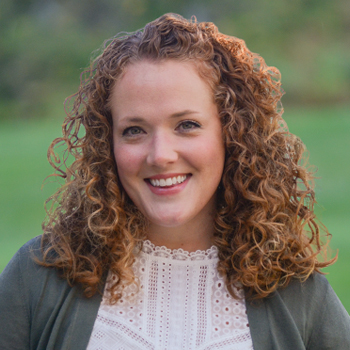 Praise & Worship Playlist
This week's playlist starts with a Revival Hour theme! Plus, a mini theme of God's goodness. There are also lots of new songs in our New Worship Release Roundup, including the latest from Rita Springer, Phil Wickham, Keith & Kristyn Getty and Jeremy & Adrienne Camp! I caught up with those couples on the Praise & Worship Podcast to talk about their new projects, out now. 
Tim Timmons went live on social media this week to share his new song, with the help of his daughter!
Kristi Leigh, WJTL DJ
Kristi@WJTL.com
Podcast on: Spotify/Apple Podcasts Follow on Instagram & Facebook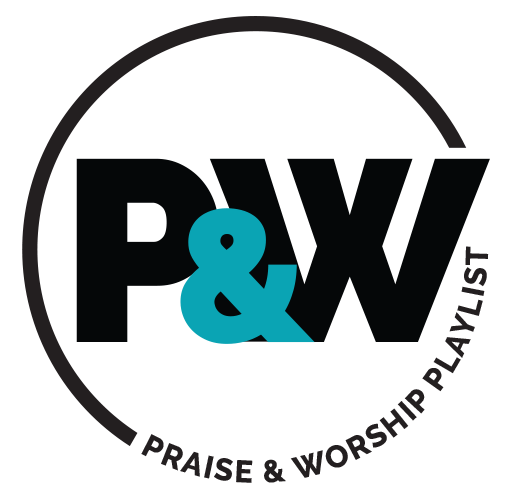 | | | | |
| --- | --- | --- | --- |
| Song Title | Artist | Album | Year |
| 6:00 a.m. | | | |
| Let The Light In | Cody Carnes | Run To The Father | 2020 |
| Revivals In The Air | Melissa Helser | Revivals In The Air (Live) | 2020 |
| Revive Us Again | Phil Wickham | Living Hope (Deluxe) | 2018 |
| REVIVAL ANTHEM | Rend Collective | REVIVAL ANTHEM – Single | 2019 |
| Lord Send Revival (Live) | Hillsong Young & Free | All of My Best Friends (Live) | 2020 |
| Spirit Of Revival (Live) | Life Center Worship | Hope For All | 2020 |
| God of Revival | Brian Johnson & Jenn Johnson | Single | 2020 |
| Spirit Break Out (Live) | Kim Walker-Smith | Still Believe (Live) | 2015 |
| RATTLE! (feat. Tasha Cobbs Leonard) | Brandon Lake | House Of Miracles | 2020 |
| This Is a Move | Brandon Lake | Single | 2019 |
| 7:00 a.m. | | | |
| Awake My Soul (feat. Tasha Cobbs Leonard) | Hillsong Worship | Single | 2020 |
| Here as in Heaven (feat. Cody Carnes) | Kari Jobe | The Garden (Deluxe Edition) | 2017 |
| Fires Gonna Fall | Bright City | Change | 2020 |
| Sing His Praise Again (Oh My Soul) (feat. Jenn Johnson) | Bethel Music | Revivals In The Air (Live) | 2020 |
| Dancing on the Grave (Live) | Corey Voss & Madison Street Worship | Heaven Come Closer (Live) | 2020 |
| All Your Plans (feat. Michael Bethany) | Gateway Worship | See You Move: Acoustic Sessions, Vol. 2 | 2020 |
| Reign Above It All | Paul McClure | Revivals In The Air (Live) | 2020 |
| Yes and Amen (feat. Chris McClarney) | Jesus Culture | Living with a Fire | 2018 |
| Run to the Father | Cody Carnes | Single | 2019 |
| Youll Always Be | Kim Walker-Smith | Wild Heart | 2020 |
| No Longer Slaves (feat. Jonathan David & Melissa Helser) | Bethel Music | We Will Not Be Shaken (Live) [Deluxe Edition] | 2015 |
| 8:00 a.m. | | | |
| Egypt (Live) | Cory Asbury | Single | 2020 |
| Sparrows | Cory Asbury | To Love a Fool | 2020 |
| You Never Let Go (Feat. Tammi Haddon) | Tim Timmons | Single | 2020 |
| Wildflowers | Brandon Lake | House Of Miracles | 2020 |
| There Is No Striving | Matt Stinton | Single | 2020 |
| Ill Give Thanks (feat. Kirby Kaple) | Housefires | Housefires V (Live) | 2019 |
| Goodness of God (Live) | Bethel Music & Jenn Johnson | Victory (Live) | 2019 |
| What a Good God | Paul Baloche | Behold Him | 2020 |
| God So Good | Life.Church Worship | Single | 2020 |
| Gratitude | Brandon Lake | House Of Miracles | 2020 |
| Evidence | Josh Baldwin | Evidence (Radio Version) | 2020 |
| World Outside Your Window | Hillsong Young & Free | World Outside Your Window EP | 2020 |
| 9:00 a.m. | | | |
| Living Hope (feat. Brian Johnson & Jenn Johnson) [Live] | Phil Wickham | Singalong 4 | 2019 |
| Battle Belongs | Phil Wickham | Battle Belongs – Single | 2020 |
| Is He Worthy? | Keith & Kristyn Getty | Evensong – Hymns and Lullabies At the Close of Day | 2020 |
| His Eye Is on the Sparrow | Keith & Kristyn Getty & Heather Headley | Evensong – Hymns and Lullabies At the Close of Day | 2020 |
| Father I Thank You | Jeremy Camp & Adrienne Camp | The Worship Project – EP | 2020 |
| Whatever May Come | Jeremy Camp & Adrienne Camp | The Worship Project – EP | 2020 |
| So Good (feat. Chris McClarney) | Rita Springer | Light | 2020 |
| There Is a Power (feat. Dante Bowe) | Rita Springer | Light | 2020 |
| Spotlight (feat. Amanda Lindsey Cook) | Rita Springer | Light | 2020 |
| Your Way Yahweh | Jeremy Camp & Adrienne Camp | The Worship Project – EP | 2020 |