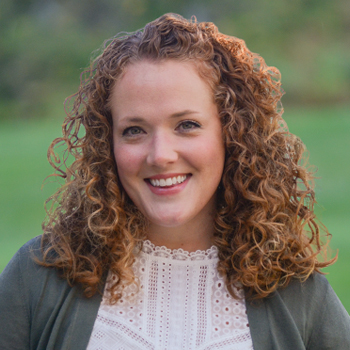 Praise & Worship Playlist
The other night, my husband Sam was praying and thanked God for the good plans He has in store for us, for a hope and future. He also thanked God for keeping His promises. It was such a needed and encouraging reminder to me, and I wanted to pass it on to you in song! So, this week's playlist includes a "Plans & Promises" theme with songs like "Hope & A Future", "Yes and Amen", "Promises Never Fail" and more. Click here for the highlight version on Spotify!

I also have songs and stories from the artists in clips from the latest episodes of the Praise & Worship Podcast.
Listen for Josh Baldwin's new songs from "Evidence", which just released Friday! And, Aodhan King of Hillsong Young & Free shares his heart behind themes on their latest record, "All of My Best Friends".
This week's Roundup of new worship releases also includes songs from Kari Jobe, Citizens, and Jaime Jamgochian!
Kristi Leigh, WJTL DJ
Kristi@WJTL.com
Follow on Instagram & Facebook Podcast on Spotify/Apple Podcasts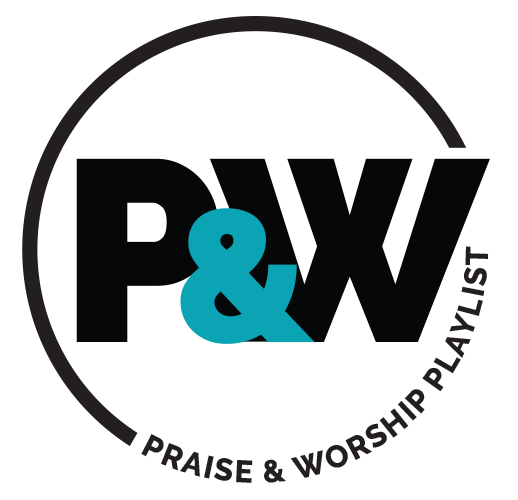 | | | | |
| --- | --- | --- | --- |
| Song Title | Artist | Album | Year |
| 6:00 a.m. | | | |
| A Thousand Thank Yous | Sarah Kroger | Single | 2020 |
| Find A Reason (Joyful Joyful) [feat. Brett Stanfill] | North Point Worship | Find A Reason | 2020 |
| Heavenly | Pat Barrett | Single | 2020 |
| Dancing On The Waves | We The Kingdom | Holy Water | 2020 |
| Reaching For You (feat. We The Kingdom) | Chris Tomlin | Chris Tomlin & Friends | 2020 |
| Faithful God | I AM THEY | Faithful God – Single | 2020 |
| Middle of the Fire (feat. Josh Baldwin) | Rebecca St. James | Dawn | 2020 |
| Another in the Fire (Live) | Hillsong UNITED | People (Live) | 2019 |
| This I Know (feat. Chris Quilala) | Sarah Reeves | My Utmost for His Highest | 2017 |
| Mountain | Bryan & Katie Torwalt | Champion | 2016 |
| Mountain to Valley | Housefires | Housefires III | 2016 |
| Still in Control (feat. Mack Brock) | Jesus Culture | Single | 2020 |
| 7:00 a.m. | | | |
| Abraham | Josh Baldwin | The War Is Over | 2017 |
| Hope and A Future (feat. Nate Moore & Chandler Moore) [Live] | Housefires | Housefires + Friends (Live) – Single | 2020 |
| Prophesy Your Promise | Bryan & Katie Torwalt | Praise Before My Breakthrough – EP | 2018 |
| Trust (Live) | Hillsong Young & Free | Youth Revival (Live) | 2016 |
| Sovereign Over Us | Michael W. Smith | Sovereign | 2014 |
| Promises | Mission Worship | Single | 2020 |
| By the Grace of God (Live) | Bethel Music, Brian Johnson & Jenn Johnson | Revivals In The Air (Live) | 2020 |
| I Will Wait (Live) | David Leonard | The Wait: Silence the Noise (Live) | 2019 |
| Canvas and Clay | Pat Barrett | Single | 2020 |
| Promises (feat. Trenton Bell & Davy Flowers) | The Worship Initiative & Shane & Shane | The Worship Initiative, Vol. 22 | 2020 |
| Reckless Love | Cory Asbury | Reckless Love – Single | 2017 |
| 8:00 a.m. | | | |
| Your Promises | Elevation Worship | Wake Up the Wonder (Live) | 2014 |
| With Us (Live) | Hillsong | God Is Able (Live) | 2011 |
| Plans | Tim Hughes | Pocketful of Faith | 2015 |
| Promises | Carrollton | Everything Or Nothing | 2017 |
| Yes and Amen (feat. Chris McClarney) | Jesus Culture | Living with a Fire | 2018 |
| All Your Plans (feat. Michael Bethany) | Gateway Worship | See You Move: Acoustic Sessions, Vol. 2 | 2020 |
| Promises Never Fail (Live) | Bethel Music & Emmy Rose | Victory (Live) | 2019 |
| Youre Not Finished Yet (Live) | The Belonging Co & Maggie Reed | All the Earth (Live) | 2017 |
| P E A C E | Hillsong Young & Free | III | 2018 |
| God I Look to You (feat. Jenn Johnson) [Live] | Bethel Live | Be Lifted High (Deluxe Edition) [Live] | 2011 |
| Bigger Than I Thought (feat. Sean Curran) | Passion | Follow You Anywhere | 2019 |
| Jesus Firm Foundation (feat. Robbie Seay) | The Worship Initiative & Shane & Shane | The Worship Initiative, Vol. 22 | 2020 |
| 9:00 a.m. | | | |
| Your Voice | Josh Baldwin | Evidence (Deluxe) | 2020 |
| Mighty God | Josh Baldwin | Evidence (Deluxe) | 2020 |
| My King Forever | Josh Baldwin | Evidence (Deluxe) | 2020 |
| Joy To Be (feat. Chaunda Jefferson) | Citizens | The Joy of Being | 2020 |
| You Are Able | Jaime Jamgochian | All Things | 2020 |
| There Is No Other Name | Jaime Jamgochian | All Things | 2020 |
| Uncomplicated (Live) | Hillsong Young & Free | All of My Best Friends (Live) | 2020 |
| As I Am (Live) | Hillsong Young & Free | All of My Best Friends (Live) | 2020 |
| Let The Light In (Live) | Kari Jobe | The Blessing (Live) | 2020 |
| First Love (Live) | Kari Jobe | The Blessing (Live) | 2020 |