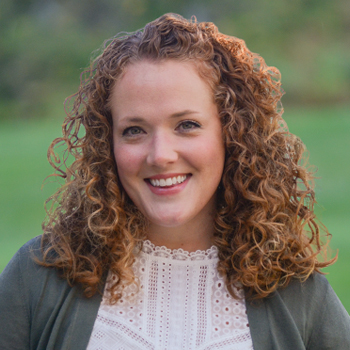 Praise & Worship Playlist
This week's playlist includes a "Resurrection" mini-theme and a big lineup of song in a "Roaring Lion" theme. All the details are below, and here's the link to the highlights version of the theme on Spotify.
I also caught up with former WJTL intern, Alicia (Poorman) Carver! She talked about life post internship, including her LCBC campus pastor husband and 3 sons. (Another baby is on the way in January!) Alicia has a wonderful approach in her vocal coaching efforts, especially with worship leaders. She is such a good teacher when it comes to the voice: relatable tips galore! Plus, thoughtful encouragement on singing through life's storms and having courage to operate in your giftings. Hear her talk about why she loves coaching, some tips that can help you be a better singer immediately, and her upcoming course!
Kristi Leigh, WJTL DJ
Kristi@WJTL.com
Follow on Instagram & Facebook Podcast on Spotify/Apple Podcasts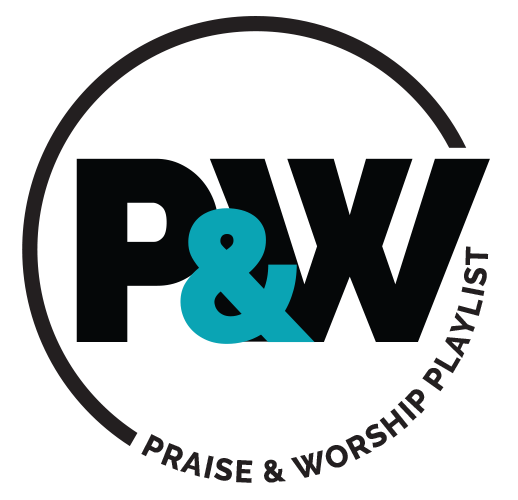 | | | | |
| --- | --- | --- | --- |
| Song Title | Artist | Album | Year |
| 6AM | | | |
| Come Behold the Wondrous Mystery (feat. Kristyn Getty) | Matt Boswell & Matt Papa | His Mercy Is More: The Hymns of Matt Boswell and Matt Papa | 2019 |
| Miracle or Not (feat. Bethany Barnard) [Live] | The Worship Initiative | Miracle or Not / No One Ever Cared for Me Like Jesus (Live) – Single | 2020 |
| Whatever May Come | Jeremy Camp & Adrienne Camp | The Worship Project – EP | 2020 |
| Find A Reason (Joyful Joyful) [feat. Brett Stanfill] | North Point Worship | Find A Reason | 2020 |
| In Every Way | Christy Nockels | In Every Way – Single | 2019 |
| Abundantly More (feat. Seth Condrey) | North Point InsideOut | Abundantly More – EP | 2019 |
| Nothing More Than You | Cory Asbury | To Love a Fool | 2020 |
| Run to the Father | Cody Carnes | Single | 2019 |
| Still On the Throne | Mitch Wong | Single | 2020 |
| Still in Control (feat. Mack Brock) | Jesus Culture | Single | 2020 |
| Thy Kingdom Come (feat. Francesca Battistelli) | Rita Springer | Single | 2020 |
| First Love (Live) | Kari Jobe | The Blessing (Live) | 2020 |
| 7AM | | | |
| Hearts Ablaze (feat. Bethany Kuenzli) | Philip Herndon | Send Revival EP | 2020 |
| Returning (Live) | Kim Walker-Smith | Wild Heart (Live) | 2020 |
| Spirit Lead Me / Spirit Break Out (feat. Kim Walker-Smith) [Live] | Influence Music & Michael Ketterer | REBELS (Deluxe) | 2020 |
| Awake My Soul | Hillsong Worship | Awake | 2019 |
| Spirit Of The Living God | Meredith Andrews | Deeper | 2017 |
| All Praise | Sean Curran | Bigger Than I Thought | 2019 |
| Great Are You Lord | All Sons & Daughters | All Sons & Daughters | 2014 |
| Revivals In The Air | Melissa Helser | Revivals In The Air (Live) | 2020 |
| RATTLE! (Live) | Elevation Worship | Graves Into Gardens (Deluxe) [Live] | 2020 |
| 8AM | | | |
| Communion (feat. Steffany Gretzinger & Brandon Lake) | Maverick City Music | Maverick City, Vol. 2 | 2019 |
| Bright as the Sun | Hillsong Worship | Awake | 2019 |
| You Came (Lazarus) | Jonathan David & Melissa Helser | Beautiful Surrender | 2016 |
| Resurrecting | Elevation Worship | Here as in Heaven | 2016 |
| Way Maker (Live) | Leeland | Single | 2019 |
| Gratitude | Brandon Lake | House Of Miracles | 2020 |
| The Lion And The Lamb | Big Daddy Weave | Beautiful Offerings | 2016 |
| The Roar | Chris Tomlin | Love Ran Red (Deluxe Edition) | 2014 |
| Praise Adonai | Paul Baloche | The Writers Collection | 2008 |
| 9AM | | | |
| Lion and the Lamb | Leeland | Invisible | 2016 |
| Heaven Knows | Hillsong UNITED | The Shack | 2017 |
| Like A Lion | David Crowder Band | Passion: Awakening | 2010 |
| Living Hope | Phil Wickham | Living Hope (The House Sessions) | 2019 |
| How Great Is Our God | Chris Tomlin | Passion: How Great Is Our God | 2005 |
| Lions Roar | Fresh Life Worship | Fall Afresh | 2015 |
| Holy Roar | Christy Nockels | Passion: The Road To One Day | 2000 |
| King of Glory (Live) | Kristian Stanfill | Single | 2019 |
| Youre The Lion Of Judah | Travis Cottrell | Beloved Disciple | 2002 |
| Jesus | Chris Tomlin | Never Lose Sight | 2016 |
| Rise Up | Matt Maher | The Love In Between | 2012 |