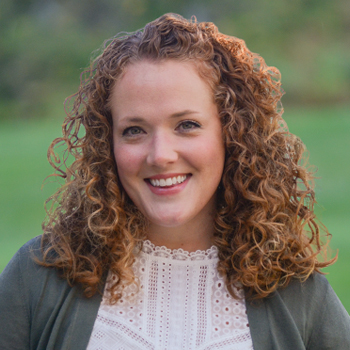 Praise & Worship Playlist

Today's Praise & Worship Playlist is themed with songs of gratitude as we count our blessings and bless the Lord – it's the Thanksgiving Edition! Check out the details below.
If you'd like to have Thanksgiving songs of worship on repeat this week, check out my highlights version of the playlist on Spotify.

Happy Thanksgiving to you!
Kristi Leigh, WJTL DJ
Kristi@WJTL.com
Follow on Instagram & Facebook  Podcast on Spotify & Apple Podcasts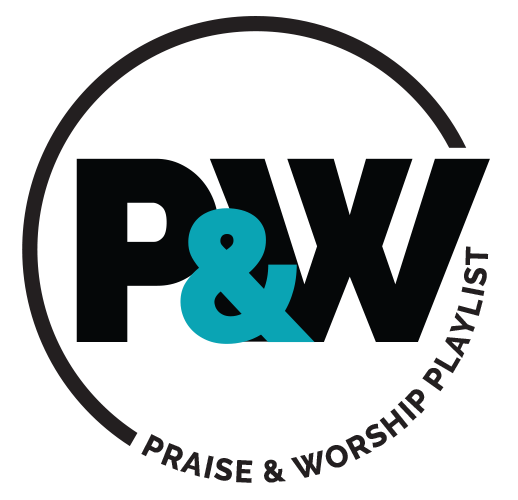 | | | | |
| --- | --- | --- | --- |
| Song Title | Artist | Album | Year |
| 6AM | | | |
| Thank You Jesus (feat. Matt Jackson) | Daniel Bashta | My Resurrection | 2017 |
| Always Good (feat. Rita Springer) | The McClures | The Way Home (Deluxe) | 2019 |
| Come Thou Fount (Above All Else) [Live] | Shane & Shane | Hymns Live | 2019 |
| What a Good God | Paul Baloche | Behold Him | 2020 |
| Hallelujah For the Cross | Chris McClarney | Breakthrough | 2018 |
| Goodness of God | Jenn Johnson | Goodness of God (Studio Version) | 2019 |
| Goodness | Vertical Worship | Bright Faith Bold Future | 2018 |
| Something Good | GATEWAY | Greater Than | 2018 |
| God Youre So Good (feat. Kristian Stanfill & Melodie Malone) | Passion | Whole Heart | 2018 |
| All Praise | Sean Curran | Bigger Than I Thought | 2019 |
| The Blessing (Live) | Elevation Worship, Kari Jobe & Cody Carnes | Graves Into Gardens (Deluxe) [Live] | 2020 |
| Thank You (feat. Jonathan David Helser) | Bethel Music | Have It All | 2016 |
| 7AM | | | |
| Nothing Holding Me Back | Bryan & Katie Torwalt | Here On Earth | 2011 |
| Thank You God For Saving Me (feat. Phil Wickham) | Chris Tomlin | Burning Lights | 2013 |
| Thank You For Hearing Me | David Crowder | All I Can Say | 1998 |
| Thank You for Healing Me | Matt Redman | Beautiful News | 2006 |
| Thank You For Saving Me | Delirious | Deeper | 1998 |
| Thank You Jesus | Hillsong Worship | No Other Name | 2014 |
| King of My Heart | John Mark & Sarah McMillan | You Are the Avalanche – EP | 2015 |
| Nothing But Good | Chris Quilala | Single | 2019 |
| Redeemer | Tim Hughes | Here I Am To Worship | 2001 |
| We Are Blessed | All Sons & Daughters | The Longing – EP | 2012 |
| A Grateful People/Bless the Lord | Watermark | A Grateful People | 2006 |
| Satisfied | Chris Tomlin | Nobody Loves Me Like You – EP | 2018 |
| Counting Every Blessing | Rend Collective | Good News | 2018 |
| 8AM | | | |
| Find A Reason (Joyful Joyful) [feat. Brett Stanfill] | North Point Worship | Find A Reason | 2020 |
| Catch Me Singing | Sean Curran | Single | 2020 |
| So Will I (100 Billion X) | Hillsong United | Wonder | 2018 |
| 10,000 Reasons (Bless The Lord) | Matt Redman | 10,000 Reasons | 2012 |
| 1,000 Hallelujahs (Live) | Covenant Worship | Covenant Worship Live | 2018 |
| A Thousand Thank Yous | Sarah Kroger | Single | 2020 |
| I Am Thankful (feat. Leslie Jordan) | Paul Baloche | Behold Him | 2020 |
| Forever | Chris Tomlin | The Noise We Make | 2001 |
| Thank You | Hillsong Worship | A Beautiful Exchange | 2010 |
| So Good (feat. Chris McClarney) | Rita Springer | Light | 2020 |
| Gratitude | Brandon Lake | House Of Miracles | 2020 |
| Thank You (feat. Steffany Gretzinger & Chandler Moore) | Maverick City Music | Maverick City Vol. 3 Part 1 | 2020 |
| 9AM | | | |
| Ill Give Thanks (feat. Kirby Kaple) | Housefires | Single | 2020 |
| From Whom All Blessings Flow (Doxology) | Hillsong Worship | Awake | 2019 |
| Good | The Worship Coalition | Single | 2020 |
| Father I Thank You | Jeremy Camp & Adrienne Camp | The Worship Project – EP | 2020 |
| Grateful | Elevation Worship | There Is a Cloud | 2017 |
| God So Good (Live) | Life.Church Worship | Single | 2020 |
| Give Thanks to God (feat. Kirby Kaple) | Housefires | We Say Yes | 2017 |
| We Give You Thanks | All Sons & Daughters | All Sons & Daughters | 2014 |
| You Have Been So Good (feat. Sara Groves) | Paul Baloche | A Greater Song | 2006 |
| Doxology (God Be Praised) [feat. Todd Fields] | Worship Circle | Worship Circle Hymns | 2019 |
| The Glory Hymn (feat. Derri Daugherty) | Simple Hymns | Songs of Thanksgiving | 2019 |
| Thank You Lord (feat. Thomas Rhett & Florida Georgia Line) | Chris Tomlin | Chris Tomlin & Friends | 2020 |
| Hes Good | Rachael Lampa | Single | 2019 |
| Thank You Lord | Paul Baloche | A Greater Song | 2006 |