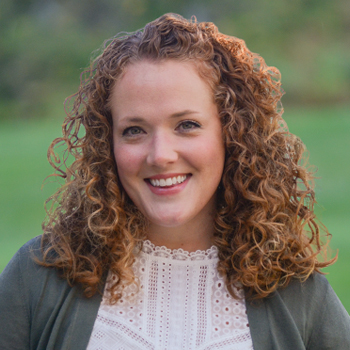 Praise & Worship Playlist
This week's Praise & Worship Playlist has brand new songs by Pat Barrett, North Point Worship & Lauren Lee, Chris Renzema and Jonathan Stockstill (of Deluge Band). Plus, songs that have come back to the forefront lately like "Heart of Worship" and "Clear The Stage", plus "Clean Heart" by Matt Maher, which is making a connection in this season of Lent. Watch Matt's new LIVE version of the song below:
I've been loving Pat Barrett's new song, "Morning By Morning". It's rooted in the hymn "Great Is Thy Faithfulness", and co-writte with Mack Brock. Watch them lead it together:
Lauren Lee sang her heart out on North Point Worship's latest release, a song called "Anchor of Peace", recorded live at Decatur City. Watch it here!
For a little fun, check out
Kari Jobe's video
of "Heaven Invade", made possible with tiny instruments, coffee cups and a little help from her friends!
Kristi Leigh, WJTL DJ

Kristi@WJTL.com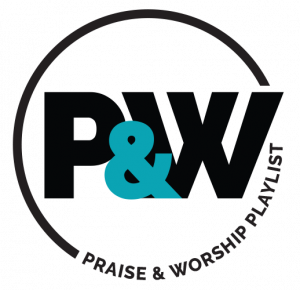 | | | | |
| --- | --- | --- | --- |
| Song Title | Artist | Album | Year |
| 6AM | | | 2011 |
| Tear My House Down | Chris Renzema | Let The Ground Rest B-Sides – EP | 2021 |
| Clear the Stage 2020 | Ross King | Clear the Stage 2020 – Single | 2020 |
| Heart of Worship | David Leonard | Open House Sessions – EP | 2020 |
| Clean Heart | Matt Maher | Echoes (Deluxe Edition) | 2017 |
| Im Listening (feat. Hollyn) | Chris McClarney | Breakthrough | 2019 |
| Morning By Morning | Pat Barrett | Act Justly, Love Mercy, Walk Humbly | 2021 |
| Heres My Heart | I Am They | I Am They | 2015 |
| Selah / All My Life | Hillsong Worship | Take Heart (Again) | 2020 |
| Thin (feat. Kirby Kaple) | Housefires | Single | 2020 |
| Revivals In The Air | Melissa Helser | Revivals In The Air (Live) | 2020 |
| Send Revival | Philip Herndon | Send Revival EP | 2020 |
| God Of Revival | Brian & Jenn Johnson | Single | 2021 |
| 7AM | | | 2011 |
| Heaven Invade (Live) | Kari Jobe | The Blessing (Live) | 2020 |
| Let The Light In | Cody Carnes | Run To The Father | 2020 |
| Running To The Light | Brandon Lake | House Of Miracles | 2020 |
| All Praise (Radio Edit) | Matt Redman | Radio Single | 2020 |
| You Deserve It All (Live) | Josh Baldwin | Live at Church | 2020 |
| Worthy of Your Name (feat. Sean Curran of Bellarive) | Passion | Worthy Of Your Name | 2017 |
| Way Maker (Live) | Leeland | Single | 2019 |
| Defender | Rita Springer | Battles | 2017 |
| You Fight My Battles | Jonathan Stockstill | Single | 2021 |
| You Reign (Live) | Mack Brock | Single | 2020 |
| 8AM | | | 2011 |
| When You Walk Into the Room | Bryan & Katie Torwalt | Kingdom Come | 2013 |
| Spirit Break Out | Luke Hellebronth | The Best Praise & Worship Album In the World…Ever! | 2014 |
| Graves Into Gardens (feat. Brandon Lake) | Elevation Worship | Graves Into Garders | 2020 |
| Thy Kingdom Come (feat. Francesca Battistelli) | Rita Springer | Single | 2020 |
| Anchor of Peace (feat. Lauren Lee) | North Point Worship | Anchor of Peace (Live from Decatur City) – EP | 2021 |
| Something Has To Break | Red Rocks Worship | Single | 2021 |
| Sing His Praise Again (Oh My Soul) (feat. Jenn Johnson) | Bethel Music | Revivals In The Air (Live) | 2020 |
| Raise a Hallelujah (feat. Jonathan David & Melissa Helser) | Bethel Music | Victory | 2019 |
| Hallelujah Here Below | Elevation Worship | Hallelujah Here Below | 2018 |
| We Praise You | Brandon Lake | Single | 2020 |
| 9AM | | | 2011 |
| No Other Name | Hillsong Worship | No Other Name | 2014 |
| Child Of Love (feat. Bear Rinehart of Needtobreathe) | We The Kingdom | Single | 2021 |
| Your Voice | Josh Baldwin | Evidence (Deluxe) | 2020 |
| Your Nature (Live) | Kari Jobe | The Blessing (Live) | 2020 |
| Better Word | Leeland | Better Word | 2020 |
| Ways | Sean Curran | Single | 2021 |
| Uncomplicated (Acoustic) | Hillsong Young & Free | All Of My Best Friends (Acoustic) | 2021 |
| Act Justly, Love Mercy, Walk Humbly | Pat Barrett | Act Justly, Love Mercy, Walk Humbly | 2021 |
| His Mercy Is More | Matt Boswell & Matt Papa | His Mercy Is More | 2019 |
| Christ Be Magnified (Live) | Cory Asbury | Single | 2020 |
| Living Hope | Phil Wickham | Living Hope – Single | 2018 |