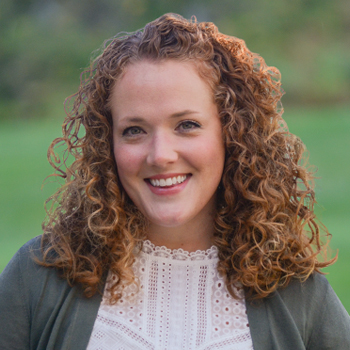 Praise & Worship Playlist
Happy February to you!
This morning's theme is Heart Songs.  Listen for the theme to pop up in the lyrics of the songs — and there are heartbeats in the instrumentation on some songs!  (Listen for those drums!) Our lineup includes brand new songs from Hillsong United, David Leonard (of All Sons & Daughters) and LocalSound, plus Classics from Martin Smith, Matt Redman and Rita Springer.
Kristi Leigh – WJTL DJ
Kristi@WJTL.com
| | | | |
| --- | --- | --- | --- |
| Song Title | Artist | Album | Year |
| 6AM (Hour 1) | | | |
| Heartbeat | Bellarive | The Heartbeat | 2012 |
| Glowing Hearts | Seven Places | Glowing | 2007 |
| Heart Like Heaven | Hillsong United | Empires | 2015 |
| Joyful, Joyful, We Adore Thee | Charlie Hall | Passion: Hymns Ancient and Modern | 2004 |
| Obsession | Martin Smith | Reverence | 2014 |
| Have It All (feat. Brian Johnson) | Bethel Music | Have It All | 2016 |
| Undivided (feat. Amanda Cook) | Stu Garrard | Beatitudes | 2017 |
| Desert Soul | Rend Collective | Homemade Worship By Handmade People | 2012 |
| Head to the Heart (Live) | United Pursuit | Simple Gospel (Live) | 2015 |
| When I Lost My Heart To You (Hallelujah) | Hillsong United | Empires | 2015 |
| Heart Wont Stop | John Mark & Sarah McMillan | You Are the Avalanche – EP | 2015 |
| Wild Heart | Urban Rescue | Wild Heart (EP) | 2016 |
| 7AM (Hour 2) | | | |
| You Still Have My Heart | Rita Springer | Effortless | 2003 |
| Open The Eyes Of My Heart | Paul Baloche | The Writers Collection | 2008 |
| The Eyes Of My Heart | Tim Hughes | Here I Am To Worship | 2001 |
| My Heart Is Overwhelmed (Live) | Hillsong | God Is Able (Live) | 2011 |
| Oh Heart Bereaved And Lonely | Leigh Nash | Hymns And Sacred Songs | 2011 |
| When My Heart Is Torn Asunder | Phil Wickham | The Ascension | 2013 |
| My Heart Is Steadfast (Psalm 103) | Ellie Holcomb | Magnolia | 2011 |
| I Give You My Heart | Reuben Morgan | Reuben Morgan | 2005 |
| Create In Me A Clean Heart (Psalm 51) | Martin Smith | Your Love Broke Through: Worship Songs of Keith Green | |
| May The Words Of My Mouth | Tim Hughes | Discover 02 | 2002 |
| Heartbeat | Elias Dummer | Heartbeat – Single | 2018 |
| Knit My Heart | Charlie Hall | The Bright Sadness | 2008 |
| Take Heart | Hillsong United | Aftermath | 2011 |
| Strength Of My Heart | Rend Collective | The Art of Celebration | 2014 |
| 8AM (Hour 3) | | | |
| The Fathers Heart | Hillsong Worship | A Beautiful Exchange | 2010 |
| The Beating Of My Heart | Jared Anderson | (TBD) | 2016 |
| Heartbeat | Lincoln Brewster | Oxygen | 2014 |
| Heart Bleeds | John Mark McMillan | Economy | 2011 |
| After Your Heart | Phil Wickham | Cannons | 2007 |
| Whole Heart (Hold Me Now) [Live] | Hillsong UNITED | Whole Heart (Hold Me Now) [Live] – Single | 2019 |
| King of My Heart | Leeland | Invisible | 2016 |
| This Beating Heart | Matt Redman | Your Grace Finds Me (Live) | 2013 |
| You Are Good (feat. Brian Johnson) | Bethel Live | Be Lifted High (Deluxe Edition) | 2011 |
| Heartache | Local Sound | Heartache – Single | 2019 |
| My Roving Heart | All Sons & Daughters | Poets & Saints | 2016 |
| Heart of God | Hillsong Young & Free | III | 2018 |
| The Fathers Heart | Bellarive | The Heartbeat | 2012 |
| 9AM (Hour 4) | | | |
| King of My Heart | John Mark & Sarah McMillan | You Are the Avalanche – EP | 2015 |
| Come Thou Fount (Above All Else) | Shane & Shane | The Worship Initiative, Vol. 1 | 2014 |
| My Heart Is Yours (feat. Kristian Stanfill) [Live] | Passion | Passion: Take It All | 2014 |
| Heres My Heart | Crowder | Neon Steeple | 2014 |
| The Heart Of Worship (feat. Martin Smith of Delirious) | Matt Redman | I Could Sing Of Your Love Forever | 1999 |
| Search My Heart | Hillsong United | Aftermath | 2011 |
| Pieces | Amanda Cook | Brave New World | 2015 |
| Love Came Down | Brian Johnson | Love Came Down | 2010 |
| Know Your Heart | David Leonard | The Wait | 2019 |
| Heart Runs | John Mark McMillan | Borderland | 2014 |
| Heartbeats | Hillsong UNITED | Zion (Deluxe Edition) | 2013 |
| Blessed Be Your Name | Matt Redman | Where Angels Fear To Tread | 2002 |
EndFragment