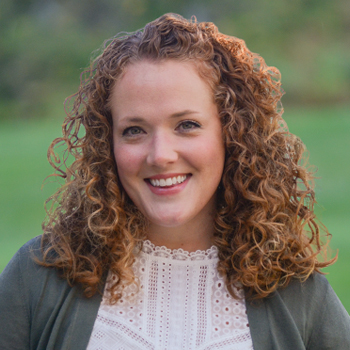 Praise & Worship Playlist
Today's playlist is filled with super singable songs of worship:  "Way Maker","How Great Is Our God", "Who You Say I Am", "How He Loves", "No Longer Slaves", "Great I Am", "It Is Well" and many more. The whole lineup is below.
By the way, the Praise & Worship Podcast is available now on Spotify and Apple Podcasts! Episode 1 Paul Baloche, Episode 2 Matt Goss and Episode 3 coming this Tuesday!
Kristi Leigh, WJTL DJ
Kristi@WJTL.com
Follow on Instagram @WJTLradio_PNW
Highlight Playlists on Spotify (another one coming this week!)
| | | | |
| --- | --- | --- | --- |
| Song Title | Artist | Album | Year |
| 6:00 a.m. | | | |
| Lion and the Lamb | Leeland | Invisible | 2016 |
| Behold Him (feat. Kim Walker Smith) | Paul Baloche | | 2019 |
| All Hail King Jesus | Jeremy Riddle | More | 2017 |
| Hallelujah For the Cross | Chris McClarney | Breakthrough | 2018 |
| Jesus Paid It All (feat. Kim Walker Smith) | Worship Circle | Worship Circle Hymns | 2019 |
| Beautiful | Phil Wickham | Cannons | 2007 |
| Who You Say I Am (Live) | Hillsong Worship | There Is More (Live) | 2018 |
| Reckless Love (feat. Tori Kelly) | Cory Asbury | Reckless Love (feat. Tori Kelly) – Single | 2020 |
| His Mercy Is More | Matt Boswell & Matt Papa | His Mercy Is More: The Hymns of Matt Boswell and Matt Papa | 2019 |
| How Great Is Our God | Chris Tomlin | Passion: How Great Is Our God | 2005 |
| From Whom All Blessings Flow (Doxology) | Hillsong Worship | Awake | 2019 |
| 7:00 a.m. | | | |
| Great Is Thy Faithfulness (feat. Christy Nockels) | Worship Circle | Worship Circle Hymns | 2019 |
| Death Was Arrested (feat. Seth Condrey) | North Point | Nothing Ordinary | 2017 |
| How He Loves | John Mark McMillan | The Medicine | 2010 |
| O Praise The Name | Hillsong Worship | Open Heaven River Wild | 2016 |
| Here For You | Matt Redman | 10,000 Reasons | 2011 |
| Holy Spirit | Bryan & Katie Torwalt | Here On Earth | 2011 |
| Waiting Here for You (feat. Martin Smith) [Live] | Jesus Culture | Live from New York (with Martin Smith) [Live] | 2012 |
| See A Victory | Elevation Worship | At Midnight – EP | 2019 |
| Way Maker (Live) | Leeland | Single | 2019 |
| Defender | Rita Springer | Battles | 2017 |
| Living Hope | Phil Wickham | Living Hope – Single | 2018 |
| 8:00 a.m. | | | |
| King of Kings (Live) | Hillsong Worship | Single | 2019 |
| This I Believe (The Creed) | Hillsong Worship | No Other Name | 2014 |
| My Heart Is Yours (feat. Passion) | Kristian Stanfill | Passion: Take It All | 2014 |
| My Jesus I Love Thee (With Every Breath) [feat. Meredith Andrews] | Worship Circle | Worship Circle Hymns | 2019 |
| Here I Am To Worship (Live) | Chris Tomlin | Passion: Our Love Is Loud | 2002 |
| It is Well (feat. Kristene DiMarco) | Bethel Music | You Make Me Brave (Live) | 2014 |
| Stand in Your Love (Live) | Bethel Music & Josh Baldwin | Victory (Live) | 2019 |
| No Longer Slaves (feat. Jonathan David & Melissa Helser) | Bethel Music | We Will Not Be Shaken (Live) [Deluxe Edition] | 2015 |
| Mention of Your Name | Jenn Johnson | After All These Years | 2017 |
| Great I Am (feat. Jared Anderson) | New Life Worship | You Hold It All | 2011 |
| Multiplied (feat.Steve Fee) [Live] | North Point InsideOut | Hear (Live) | 2015 |
| 9:00 a.m. | | | |
| 10,000 Reasons (Bless The Lord) (feat. Passion) | Matt Redman | Passion: White Flag | 2012 |
| Good Good Father | Chris Tomlin & Pat Barrett | Single | 2018 |
| Run To the Father | Matt Maher | Alive & Breathing Vol. I – Single | 2019 |
| Nothing Else | Cody Carnes | Nothing Else – Single | 2019 |
| Heres My Heart | I Am They | I Am They | 2015 |
| King of My Heart | John Mark & Sarah McMillan | You Are the Avalanche – EP | 2015 |
| Another in the Fire (Live) | Hillsong UNITED | People (Live) | 2019 |
| Hallelujah Here Below | Elevation Worship | Hallelujah Here Below | 2018 |
| Great Are You Lord | All Sons & Daughters | All Sons & Daughters | 2014 |
| Build My Life | Housefires | Housefires III | 2016 |
| Forever (feat. Brian Johnson) | Bethel Music | Tides | 2013 |