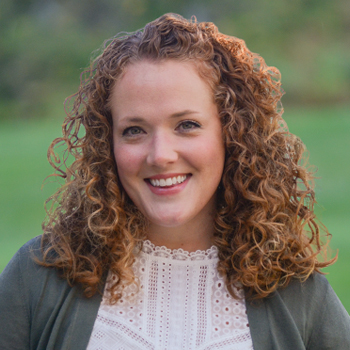 Praise & Worship Playlist
Today I have clips of the latest episode of the Praise & Worship Podcast, featuring Tiffany Hammer of Elevation Worship! We'll hear the songs she and her church are singing lately.
Plus, new releases from Shane & Shane, Mack Brock, Covenant Worship and Paul Baloche. (He wrote this one with his wife, Rita!)
I also have the version of "Way Maker" in the lineup that got the most votes on social media! Thanks to those who helped me pick it.

Links to the podcast are here:     SpotifyApple PodcastsSound Cloud

Kristi Leigh, WJTL DJ
Kristi@WJTL.com
WJTL Praise & Worship On Instagram & Facebook | Playlists: Spotify
| | | | |
| --- | --- | --- | --- |
| Song Title | Artist | Album | Year |
| 6:00 a.m. | | | |
| He Lives (feat. Chris McClarney) [Live] | Church of the City | Single | 2020 |
| Let Everything (Praise the Lord) | Pat Barrett | Canvas and Clay (Live) | 2019 |
| Come Thou Fount (feat. Charlie Hall) | Worship Circle | Worship Circle Hymns | 2019 |
| This Is a Move | Brandon Lake | Single | 2019 |
| God of Revival | Brian Johnson & Jenn Johnson | Single | 2020 |
| Spirit Lead Me / Spirit Break Out (feat. Kim Walker-Smith) | Influence Music & Michael Ketterer | REBELS (Deluxe) | 2020 |
| Free, Amen (Live) | We The Kingdom | Live At the Wheelhouse – EP | 2019 |
| Refiner (feat. Chandler Moore & Steffany Gretzinger) | Maverick City Music | Maverick City, Vol. 2 | 2019 |
| Another in the Fire (Live) | Hillsong UNITED | People (Live) | 2019 |
| 7:00 a.m. | | | |
| Set Me Ablaze (feat. Katie Torwalt) [Live] | Jesus Culture | Let It Echo (Live) | 2016 |
| O Come to the Altar | Elevation Worship | Here as in Heaven | 2016 |
| Awake My Soul | Hillsong Worship | Awake | 2019 |
| It is Well (feat. Kristene DiMarco) | Bethel Music | You Make Me Brave (Live) | 2014 |
| Still in Control (feat. Mack Brock) | Jesus Culture | Single | 2020 |
| Lord, I Need You (Live) | Matt Maher | Alive & Breathing Vol. 4 – Single | 2020 |
| Nothing Else | Cody Carnes | Nothing Else – Single | 2019 |
| Just One Drop | Covenant Worship | Single | 2020 |
| More Than Enough (feat. Kim Walker-Smith) | Jesus Culture | Single | 2020 |
| Abundantly More (feat. Seth Condrey) | North Point InsideOut | Abundantly More – EP | 2019 |
| 8:00 a.m. | | | |
| See a Victory | Elevation Worship | At Midnight – EP | 2020 |
| What a Good God | Paul Baloche | Behold Him | 2020 |
| Great Things | Phil Wickham | Living Hope (Deluxe) | 2018 |
| Way Maker (feat. Kristian Stanfill, Kari Jobe, Cody Carnes) | Passion | Roar (Live From Passion 2020) | 2020 |
| Famous For (I Believe) [feat. Jenn Johnson] | Tauren Wells | Citizen of Heaven | 2020 |
| Awe + Wonder (Live) (feat. Daniella Mason & Andrew Holt) | The Belonging Co | Awe + Wonder (Live) | 2019 |
| Let There Be Wonder (Live) | Matt Redman | Let There Be Wonder (Live) | 2020 |
| With You | Elevation Worship | At Midnight – EP | 2020 |
| No One But You | Hillsong Worship | Awake | 2019 |
| 9:00 a.m. | | | |
| Mercies (New Every Morning) [Live] | Matt Redman | Let There Be Wonder (Live) | 2020 |
| A Thousand More | Thrive Worship | A Thousand More | 2019 |
| God of Breakthrough | Mack Brock | Greater Things | 2018 |
| Cherry Blossoms | MoveSomebody | Single | 2020 |
| Marvelous Things (feat. Kari Jobe) | Paul Baloche | Behold Him | 2020 |
| Goodness of God (Live) | Bethel Music & Jenn Johnson | Victory (Live) | 2019 |
| Rejoice | Brad+Rebekah | Single | 2019 |
| Praise to the Lord (Joyful, Joyful) [Acoustic] | Shane & Shane | Hymns in the Round | 2020 |
| His Mercy Is More | Matt Boswell & Matt Papa | His Mercy Is More | 2019 |
| Now I See (Live) | The McClures | The Way Home (Deluxe) | 2019 |
| Hundred Miles (feat. Crowder) [Live] | Passion | Follow You Anywhere (Live) | 2019 |
| Counting Every Blessing | Rend Collective | Good News | 2018 |
| Never Lost | Elevation Worship | Single | 2019 |