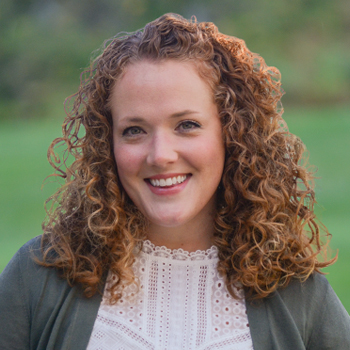 Praise&Worship Playlist – New Year Songs
Happy New Year!  We're starting the year with an hour of twin spins and then a 3-hour theme of "Songs For The New Year".  Let's refocus our hearts on Him as we dedicate this year to His purposes.
Get in touch if you have any song questions or would like to be added to the email group to receive the playlist in your inbox each week!
Kristi Leigh – WJTL DJ
Kristi@WJTL.com
| | | | |
| --- | --- | --- | --- |
| 6AM (TWIN SPINS) | | | |
| Your Love Never Fails | Jesus Culture | Your Love Never Fails | 2008 |
| One Thing Remains (feat. Chris Quilala) | Jesus Culture | Come Away | 2010 |
| Tears Of Joy | Phil Wickham | The Ascension | 2013 |
| Holy Light | Phil Wickham | The Ascension | 2013 |
| Surrendered To Praise | Jeremy Riddle | The Now And Not Yet | 2009 |
| This Is Amazing Grace | Jeremy Riddle | Bethel Live: For The Sake Of The World | 2012 |
| Perfect Love (feat. SisterBrother) | Philip Herndon | Love In Every Motion | 2013 |
| My Joy | Philip Herndon | Love In Every Motion | 2012 |
| Glorified | Jared Anderson | Live From My Church | 2009 |
| Great I Am (feat. Jared Anderson) | New Life Worship | You Hold It All | 2011 |
| Alabaster | Rend Collective | Homemade Worship By Handmade People | 2012 |
| Desert Soul | Rend Collective | Homemade Worship By Handmade People | 2012 |
| 7AM (SONGS FOR A NEW YEAR) | | | |
| New Year | Charlie Hall | The Bright Sadness | 2008 |
| Spirit Of The Living God | FFH | WOW Worship | 2004 |
| The Potters Hand | Darlene Zschech | WOW Worship Red | 2005 |
| Sanctuary | Jaci Velasquez | WOW Worship Red | 2005 |
| Awaken | Kristene DiMarco | Safe Place | 2012 |
| Beauty For Ashes | Shane & Shane | Carry Away | 2004 |
| If You Say Go | Rita Springer | Vineyard – Sweetly Broken | 2006 |
| Empty Me | Jeremy Camp | Live Unplugged | 2005 |
| A New Day | Ben Cantelon | Everything in Color | 2012 |
| Father Let Me Dedicate | Matt Redman | Passion: Hymns Ancient and Modern | 2004 |
| I Have Decided | Acquire The Fire | Stand Up And Surrender | 2000 |
| Take My Life (And Let It Be) | Chris Tomlin | WOW Hymns | 2004 |
| 8AM | | | |
| Alive | All Sons & Daughters | Season One | 2012 |
| Awakening | Hillsong United | Aftermath | 2011 |
| A New Hallelujah | Michael W. Smith | A New Hallelujah | 2008 |
| All Things New | Watermark | All Things New | 2000 |
| Build Us Back (feat. The Haitian Childrens Choir) | Know Hope Collective | Know Hope Collective (compilation) | 2011 |
| We Will Follow | Jars Of Clay | Jars Of Clay Presents The Shelter | 2010 |
| Revive Us Again | Big Daddy Weave | What Life Would Be Like | 2008 |
| Awaken (Let The Whole World Sing) | Dan And Lauren Smith | The Revive Project | 2012 |
| Let The Earth Awake | Charlie Hall | The Rising | 2010 |
| My Soul Longs | The Neverclaim | Revival | 2012 |
| New Creation | Brett Younker | The New Has Come | 2010 |
| Oceans (Where Feet May Fail) | Hillsong United | Zion | 2013 |
| Awaken My Soul | Robbie Seay Band | Miracle | 2010 |
| Grace | Michael W. Smith | A New Hallelujah | 2008 |
| Empty And Beautiful | Matt Maher | Empty And Beautiful | 2009 |
| 9AM | | | |
| Once Again (feat. Dave Fellingham, The Stoneleigh Band) | Stuart Townend | Revival Generation | 1998 |
| I Will Follow | Chris Tomlin | And If Our God Is For Us | 2010 |
| Revive Me (Psalm 119) | Jeremy Camp | Carried Me | 2004 |
| Dawn To Dusk | All Sons & Daughters | Season One | 2012 |
| The New Song We Sing | Meredith Andrews | The Invitation | 2008 |
| Revival Fire Fall | Paul Baloche | Open the Eyes of My Heart | 2000 |
| Awaken Me | Andy Needham Band | Lifted High | 2013 |
| I Give You My Heart | Reuben Morgan | Reuben Morgan | 2005 |
| Awaken The Dawn | Delirious | I Could Sing of Your Love Forever 2 | 1994 |
| Gods Great Dance Floor | Chris Tomlin | Burning Lights | 2013 |
| We Could Change The World | Matt Redman | 10,000 Reasons | 2011 |
| The Great Awakening | Leeland | The Great Awakening | 2011 |
| Revival Town | Delirious | Deeper | 1998 |
| Brighter Days | Eddie Kirkland | Kings & Queens | 2013 |
| New Day | Robbie Seay Band | Give Yourself Away | 2008 |