 Rend Collective "As Family We Go" Prize Pack
** UPDATE **
Congrats to the Grand Prize winner, Shari Steager of Millersville!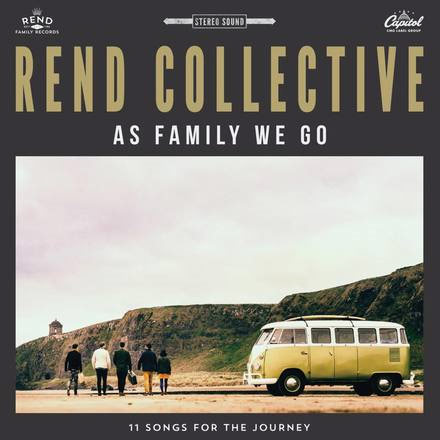 The latest project from Rend Collective, "As Family We Go," was just released Friday, August 21 2015 and WJTL is celebrating all this week (Aug 24-28 2015) by giving you the chance to win your very own copy of the CD!
Not only that, but each winner will be eligible to win the As Family We Go grand prize courtesy of Capitol CMG, perfect for a family on the go! The prize pack includes:
a Dual-Screen Mobile DVD player for the car
Headphones
3 car games (Bingo, Guess Who, and Trouble)
Traveling neck pillow
Color wonder coloring book
Sticker activity book
Custom Rend Collective tote bag to carry everything!
Beginning Monday, August 24 2015, tune in to WJTL to find out when to call in to win! Eddie will announce the winner of the Grand Prize during the 5:00 Request Hour on Friday, August 28 2015. The number to call is 717-392-3690, so keep it handy!