 Sertoma Chicken BBQ Giveaways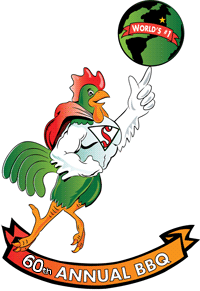 The Sertoma Chicken BBQ is coming up on Saturday, May 16th at Long's Park in Lancaster! WJTL will broadcast live all day starting with Lisa Landis and the Kids Cookie Break from 9 a.m. – Noon. Then, we'll have live music and entertainment on the Weaver's Garage Stage including the 2015 Talent Challenge!
Today and tomorrow (Thursday and Friday, May 14 & 15 2015) we're giving you the chance to call in and win a pair of dinners!
Each meal includes a half chicken, Herr's chips, Dole banana, Charles & Alice Applesauce, Pepperidge Farm dinner roll, Hershey's Twizzlers Candy and Turkey Hill beverage and ice cream! Tune in to WJTL and listen for your time to call! Our number is 717-392-FM90.