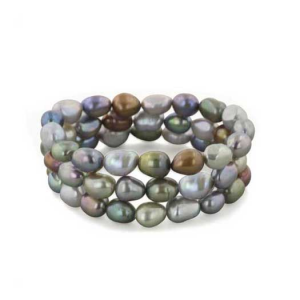 WJTL presents the Moms Rock Contest sponsored by Koser Jewelers in Mount Joy featuring gifts for Mom  plus engagement rings, jewelry design, repair & appraisals. 717-653-4941 or KoserJewelers.com.
Tune in to WJTL beginning this Monday, May 4 2015. At some point during the day we'll ask you to call in and tell us why your mom rocks! The correct caller will win a beautiful Honora Pearl Bracelet for your Mom valued at more than $100 (pictured right).
But there's more! Each of our winners will then be eligible to win the grand prize for your Mom:  A diamond necklace that features 3 white gold flowers accented with diamonds valued at more than $600 (pictured below). The Grand Prize winner will be announced during the 4:00 hour of the Drive Home on Friday, May 8 2015.
The contest runs all week long (May 4-8 2015) so be sure to take WJTL with you wherever you are!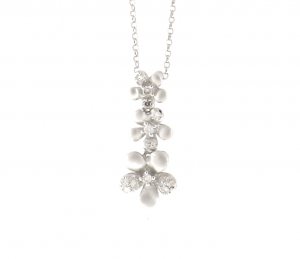 For a complete list of WJTL's Contest Rules, CLICK HERE.