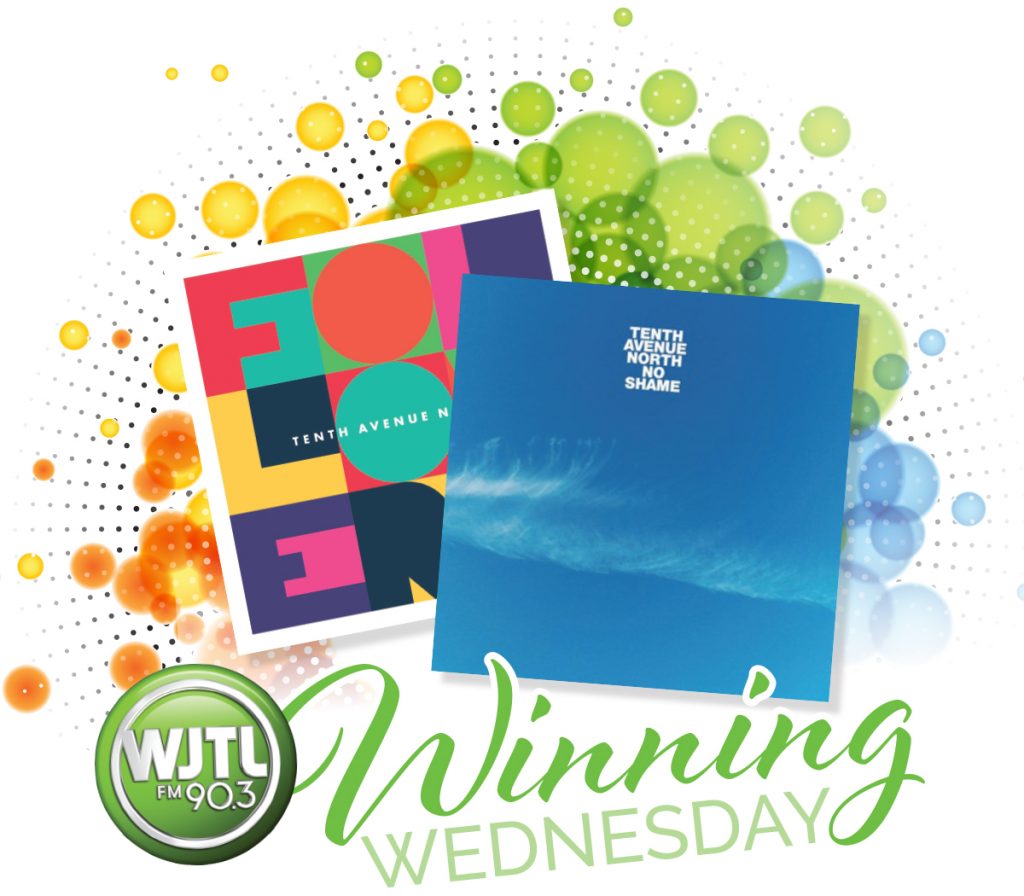 UPDATE: Congratulations to Urises from Elizabethtown, our grand prize winner of a pair of Tenth Avenue North's No Shame Tour with Austin French and Mike Donehey. Thank you to everyone who called in to win.
_______
Tenth Avenue North is bringing their No Shame Tour with Austin French and Mike Donehey to Living Word Community Church in Red Lion on Saturday, November 9th. We are celebrating with a special Tenth Avenue North Winning Wednesday!
Every time we play a Tenth Avenue song on Wednesday, October 23, there will be a winner!
Brush up on their impressive library of music that you have heard on WJTL because when you hear a Tenth Avenue North song played on WJTL on Wednesday, October 23 and you are the first caller, you will win 2 Tenth Avenue North CDs!!! The first caller will also be entered for our grand prize which will include 2 tickets to the November 9th concert and a special Meet & Greet on the tour bus for an exclusive coffee hangout with the band!
Make sure you have WJTL in your phone contacts so you can be quick on the dial! 717-392-3690. Keep your radio on and tuned to FM 90.3 and keep your phone ready for your chance to call in to win on Wednesday, October 23.
Learn all about Tenth Avenue North's No Shame Tour at TheJunctionCenter.com