 Winning Wednesday: Roundtop Mountain Resort Giveaways!
Tomorrow is Winning Wednesday and for all of you snow-lovers, we have a very exciting contest!  Tomorrow we are featuring Winner's Choice of Prizes from Roundtop Mountain Resort, where they have been making snow for more than 45 seasons. If you are the correct caller, you can choose one of the following:
2 Learn To Ski or Board Packages (w/ lift, lesson, & equipment rental)
Two 8-Hour Lift and Equipment Rental Package
Family 4-Pack of Tubing Passes
(to be used this season)
And speaking of Roundtop Mountain Resort, mark your calendars!  We'll be there to broadcast live on Sunday, February 26th for the Cardboard Derby. For the latest ski conditions and information on the Cardboard Derby, go to RoundtopMountainResort.com. 
For info. on the Cardboard Derby: http://www.skiroundtop.com/events
WJTL #717-392-3690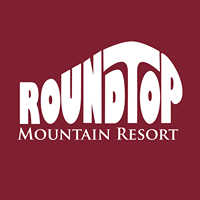 Roundtop Mountain Resort
925 Roundtop Road | Lewisberry, Pennsylvania 17339
717 432-9631 | skiroundtop@skiroundtop.com