 Winning Wednesday – Summer Concert Series Tickets!
It's another Winning Wednesday tomorrow and you will want to listen in for chances to win all day long!  The Junction Center Concert & Event Series sponsored by Turkey Hill Haymaker Ciders, Punches, and Teas is in full swing! This summer we have a line up full of terrific concerts right here at The Junction Center in Manheim!  The list includes, Mark Schultz, Peter Furler, Kerosene Halo, Mike Farris, Shawn McDonald, JJ Heller, Audio Adrenaline and more to come! On this Winning Wednesday, we're giving away tickets to each of those shows!  Be sure to listen to the DJ for which concert they are giving tickets away for to make sure you are available to attend! You can see the complete lineup here – http://thejunctioncenter.com/
717-392-3690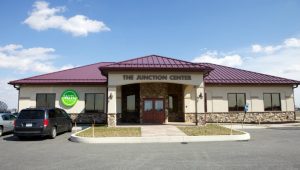 **Caller must not have  won from WJTL in the past 30 days.
**Remember our Family Movie Nights are always FREE!  (Tickets are available now for our next Free Family Movie Night on Friday, July 8th at 7pm – Paddington)