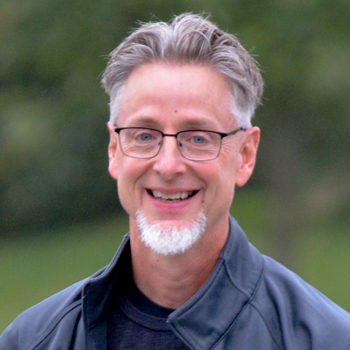 WJTL's Junction Center Hall Officially Named
Construction of the performing arts hall at The Junction Center is phase 3 of a five-year process.  The cost to complete this final phase is slightly more than $2,500,000 of which 80% is being paid from internal ministry funds.  This leaves a minimum balance of $500,000 that needs to come from donations to the WJTL building fund.
Our prayer in the beginning was that a legacy donor could be found to provide half of that amount in matching funds to start the fund drive.  Several months went by without any success in finding this donor and frankly it was becoming a bit discouraging.
Last March WJTL president Tim Landis was attending a family dinner with his siblings at the home of his mother Rhoda. Father Robert had recently died which had left a big hole in the family gathering.  During desert Tim mentioned his frustration with being unable to secure a lead gift to start phase three.
Someone suggested in jest, "Why not call it the Robert M. Landis Memorial Hall."  After chuckling about it awhile the conversation turned to other subjects.  Over the next several weeks this conversation was constantly on Tim's mind and it started to make more and more sense.  Even as a family project it would be a sacrificial gift but one that would hopefully encourage others to give.  After talking with the other family members (Rhoda, Cheryl, Tim, Bärbel, Karla and Geoff) it was enthusiastically decided to jointly make this matching challenge gift in memory of their father, Robert M. Landis.
Robert had loved the Lord, loved his children and loved Christian music.  One treasured heirloom he left behind was a round pitch pipe that he purchased at the age of 18.  This device was used when leading worship at the small Lancaster City mission church he attended from the time of his marriage until his death at the age of 83.  It also saw service in numerous quartets and choirs over the years.
Robert never sought the spotlight and was most comfortable volunteering behind the scenes.  In the early 70's his children all were very involved in bringing contemporary Christian music to the Lancaster area.  Artists such as Keith Green, Second Chapter of Acts and Barry McQuire ate at his table and even slept in their RV's in his driveway.  He also served as the plumber for the Creation Festivals for many years and built the infamous early shower units.
One of the first contemporary concerts he attended was by Petra in 1975.  Tim was a little concerned what his reaction would be to their song, "Killing My Old Man", but his only comment was, "The drummers are pretty good."  They had two sets of drummers back then.
Although he definitely would have been embarrassed, the official name of the hall at the Junction Center will be called, "Robert M. Landis Memorial Hall," but often will be referred to as "Landis Hall" when brevity is required.
Building Fund Update:  As of January 13, 2017, the sum of gifts and pledges total $63,588.67 from 230 people and 18 organizations.  Combined with the challenge gift of $250,000 this means that a total of  $313,588.67 has been raised leaving a balance of $186,411.33 minimum that still needs to be raised.