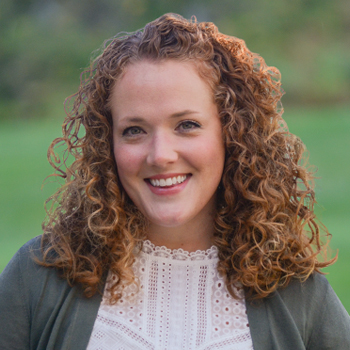 Praise & Worship Playlist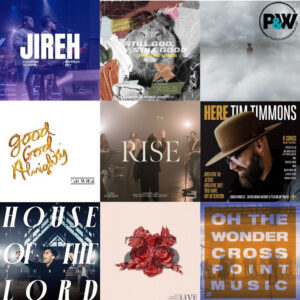 This week's Praise & Worship Playlist includes new songs from Tim Timmons, Phil Wickham, The Worship Initiative, Pat Barrett, Crowder, Cross Point Music and more! Plus, songs from LCBC Worship's new "RISE EP"! I talked with 5 leaders from LCBC Worship on the latest episode of the Praise & Worship Podcast, and they shared stories behind every song on the new projects.
Watch the video interview:
OR check below to find links to the audio version on your favorite podcast platform!
FM 90.3 Radio Program: Sundays 6-10AM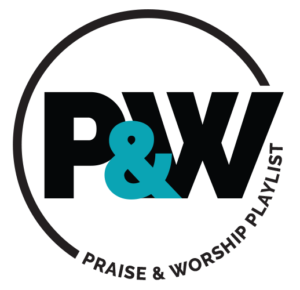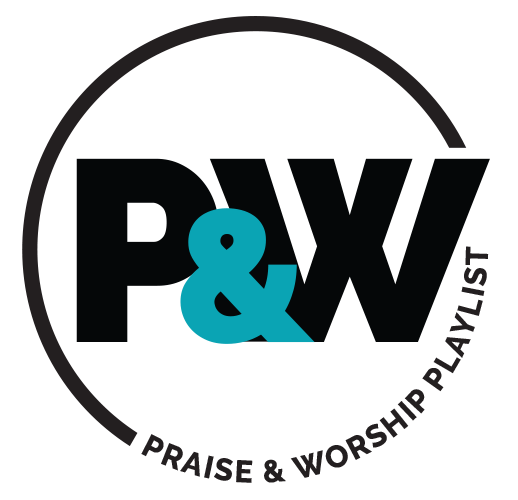 | | | | |
| --- | --- | --- | --- |
| Song Title | Artist | Album | Year |
| 6AM | | | 2011 |
| Beauty in the Death (Live) | LCBC Worship | Rise – EP | 2021 |
| Hes Always Been Faithful (feat. John Marc Kohl) | The Worship Initiative | The Worship Initiative, Vol. 25 (Live) | 2021 |
| All My Life (Live) | Hillsong Young & Free | All of My Best Friends (Live) | 2020 |
| Your Nature (Live) | Kari Jobe | The Blessing (Live) | 2020 |
| Kindness | Clay Collective | Living Stones | 2021 |
| Gratitude (Live) | Brandon Lake | House of Miracles (Live) | 2021 |
| Ill Give Thanks (feat. Kirby Kaple) | Housefires | Ill Give Thanks | 2020 |
| I Choose To Worship | Rend Collective | Choose To Worship | 2020 |
| Christ Be Magnified | Cody Carnes | Single | 2020 |
| Sing His Praise Again (Oh My Soul) (feat. Jenn Johnson) | Bethel Music | Revivals In The Air (Live) | 2020 |
| 7AM | | | 2011 |
| Raise a Hallelujah (feat. Jonathan David Helser & Melissa Helser) | Bethel Music | Victory | 2019 |
| My Awakening (feat. Clay Finnesand) | Canyon Hills Worship | | 2021 |
| Awake My Soul (feat. Tasha Cobbs Leonard) | Hillsong Worship | Single | 2020 |
| Run To The Father | Matt Maher | Alive & Breathing, Vol. 1 | 2020 |
| Let The Light In | Cody Carnes | Run To The Father | 2020 |
| Fall Afresh (feat. Dinah Wright & Robbie Seay) | The Worship Initiative | The Worship Initiative, Vol. 25 (Live) | 2021 |
| Mt. Zion (feat. Jonathan David Helser) | Cageless Birds | Live At Home | 2014 |
| Oh How I Need You | All Sons & Daughters | The Longing | 2012 |
| I Thank God | Maverick City Music & UPPERROOM | Move Your Heart | 2021 |
| Free, Amen (Live) | We The Kingdom | Live At the Wheelhouse – EP | 2019 |
| Here | Tim Timmons | Here | 2021 |
| Praise Upon Praise | Pat Barrett | Act Justly, Love Mercy, Walk Humbly | 2021 |
| 8AM | | | 2011 |
| Let It Out (Live) | Here Be Lions | Still God, Still Good (Live) | 2021 |
| Rise (Live) | LCBC Worship | Rise – EP | 2021 |
| Waiting Here for You (feat. Robbie Seay) | The Worship Initiative | The Worship Initiative, Vol. 25 (Live) | 2021 |
| Christ Be All Around Me | All Sons & Daughters | All Sons & Daughters | 2014 |
| Good God Almighty | Crowder | Single | 2021 |
| Joyful | Dante Bowe | Single | 2021 |
| This Is The Day | Tim Timmons | HERE | 2021 |
| Heavenly | Pat Barrett | Single | 2020 |
| Plans | Tim Hughes | Pocketful of Faith | 2015 |
| Jireh (feat. Chandler Moore & Naomi Raine) | Elevation Worship & Maverick City Music | Old Church Basement | 2021 |
| House Of The Lord | Phil Wickham | Single | 2021 |
| JOY INVINCIBLE (feat. Jenn Johnson) | Switchfoot | Single | 2020 |
| Roar | Tim Timmons | Here | 2021 |
| 9AM | | | 2011 |
| Catch Me Singing | Sean Curran | Single | 2020 |
| 10,000 Reasons (Bless The Lord) | Matt Redman | 10,000 Reasons | 2012 |
| Find a Reason (Joyful Joyful) [feat. Brett Stanfill] | North Point Worship | Find a Reason | 2020 |
| Still God, Still Good (Live) | Here Be Lions | Still God, Still Good (Live) | 2021 |
| Goodness of God (Live) | Bethel Music & Jenn Johnson | Victory (Live) | 2019 |
| Morning By Morning | Pat Barrett | Act Justly, Love Mercy, Walk Humbly | 2021 |
| Forever and Always | Clay Collective | Living Stones | 2021 |
| He Is | Crowder | Milk & Honey | 2021 |
| No Longer Slaves (feat. Jonathan David & Melissa Helser) | Bethel Music | We Will Not Be Shaken (Live) [Deluxe Edition] | 2015 |
| Egypt (Live) | Cory Asbury | Single | 2020 |
| Oh The Wonder (feat. Mike Grayson) | Cross Point Music | Single | 2021 |
| Son Of Heaven | Brandon Lake | House Of Miracles | 2020 |
| Good News (Live) | LCBC Worship | Rise – EP | 2021 |