 Phil Keaggy Friday!!
It's Phil Keaggy Friday tomorrow!!  We are very excited to have Phil Keaggy returning to The Junction Center, and he is bringing his band with him!! The Phil Keaggy Band will be playing in Landis Hall on Thursday, May 18th at 7pm!   Phil Keaggy is perhaps one of the most admired guitarists in music today. Phil's solo career has spanned more than 40 years, and has included over 60 solo albums. His latest release is entitled "All At Once". Tomorrow we are giving away pairs of tickets to this very special concert!  717-392-3690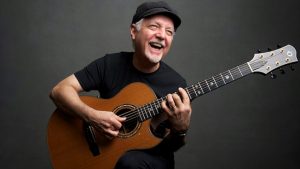 *Caller must not have won in the past 30 days.
*Please make sure you are able to attend on May 18th.
*Tickets will be held at the box office. (Doors open approx. 6pm)