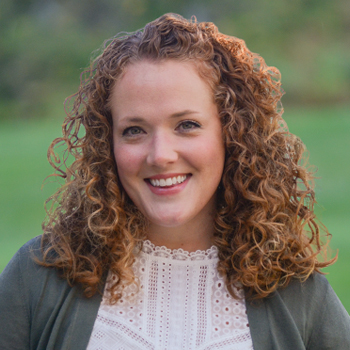 Praise & Worship Playlist
Happy Father's Day! We're celebrating our good good Father in song this morning, with a themed playlist including songs like "Great Is Thy Faithfulness", "Run To The Father", "You Made Us Your Own", "Lean Back", "No Longer Slaves", "Children of Light" and more.
Today's playlist also has brand new music from Matt Stinton. It's been over 6 years since he's released new worship music, but his first single, "There Is No Striving" released a couple days ago. And there are more on the way! This one was produced by Nathan Horst of Attic Studios and Life Center Worship in Harrisburg.
Kristi Leigh 
Kristi@WJTL.com 
Podcast: Spotify/Apple Podcasts On Instagram & Facebook | Playlists: Spotify
| | | | |
| --- | --- | --- | --- |
| Song Title | Artist | Album | Year |
| 6AM | | | |
| Your Love Is Strong | Jon Foreman | Limbs and Branches | 2008 |
| Abba Father | Planetshakers | This Is Our Time (Live) [Deluxe Edition] | 2014 |
| All Gods Children | Delirious | Kingdom Of Comfort | 2008 |
| Great Is Thy Faithfulness (feat. Christy Nockels) | Worship Circle | Worship Circle Hymns | 2019 |
| You Made Us Your Own | Sovereign Grace Music | Sons And Daughters | 2009 |
| Jesus, Son Of God (feat. Christy Nockels) | Chris Tomlin | Burning Lights | 2013 |
| Who You Are | Jenn Johnson | For The Sake Of The World | 2012 |
| Distant God (Live) | David Leonard | The Wait: Silence the Noise (Live) | 2019 |
| Song Of My Father | Urban Rescue | Wild Heart | 2016 |
| Joyful, Joyful, We Adore Thee | Charlie Hall | Passion: Hymns Ancient and Modern | 2004 |
| The Fathers House (Acoustic) | Cory Asbury | The Father's House (Deluxe) – Single | 2020 |
| Run to the Father | Cody Carnes | Single | 2019 |
| Good Good Father | Chris Tomlin & Pat Barrett | Single | 2018 |
| 7AM | | | |
| The Blessing (Live) | Elevation Worship, Kari Jobe & Cody Carnes | Graves Into Gardens (Deluxe) [Live] | 2020 |
| This I Believe (The Creed) | Hillsong Worship | No Other Name | 2014 |
| Doxology (God Be Praised) [feat. Todd Fields] | Worship Circle | Worship Circle Hymns | 2019 |
| There Is No Striving | Matt Stinton | Single | 2020 |
| Lean Back | Providence Worship | Live On The Hill | 2020 |
| Abba (Arms of a Father) | Jonathan David & Melissa Helser | Beautiful Surrender | 2016 |
| Our Father (Live) | Jared Anderson | All the Saints | 2014 |
| How Deep the Fathers Love | Shane & Shane | The Worship Initiative, Vol. 10 | 2014 |
| Everlasting Father | Elevation Worship | Only King Forever | 2014 |
| 8AM | | | |
| Our Father | Jenn Johnson | For The Sake Of The World | 2012 |
| Who You Are | Desperation Band | Who You Are | 2006 |
| Spirit Lead Me / Spirit Break Out (feat. Kim Walker-Smith) [Live] | Influence Music & Michael Ketterer | REBELS (Deluxe) | 2020 |
| The Fathers Heart | Bellarive | The Heartbeat | 2012 |
| Audience of One | Big Daddy Weave | One and Only | 2002 |
| Father | Hillsong United | Aftermath | 2011 |
| Extravagant | Meredith Andrews | Deeper (Deluxe Edition) | 2016 |
| Risen King (Sons and Daughters) (feat. David Leach) | Life Center Worship | Debut EP | 2019 |
| Father of Lights | Jesus Culture | Jesus Culture Awakening: Live From Chicago | 2011 |
| 9AM | | | |
| Children Of Light | Kristian Stanfill | Passion: Let The Future Begin | 2013 |
| My Fathers World | Jadon Lavik | Roots Run Deep | 2008 |
| The Fathers Heart | Hillsong Worship | A Beautiful Exchange | 2010 |
| Children of God | Phil Wickham | Children of God | 2016 |
| Great Is Your Faithfulness | Martin Smith | Back to the Start (Deluxe Version) | 2013 |
| Who You Say I Am (Live) | Hillsong Worship | There Is More (Live) | 2018 |
| Praise the Father, Praise the Son | Chris Tomlin | Hello Love | 2008 |
| How Deep The Fathers Love For Us | Nichole Nordeman | Worship Together Favorites | 2007 |
| Hallowed Father | Jeremy Riddle | Full Attention | 2007 |
| Father, Spirit, Jesus | Casting Crowns | LIfesong | 2005 |
| Holy, Holy, Holy (We Bow Before Thee) | Shane & Shane | Hymns Live | 2019 |
| Wonderful Maker | Chris Tomlin | Not To Us | 2002 |
| No Longer Slaves | Jonathan & Melissa Helser | We Will Not Be Shaken | 2015 |
| From Whom All Blessings Flow (Doxology) | Hillsong Worship | Awake | 2019 |