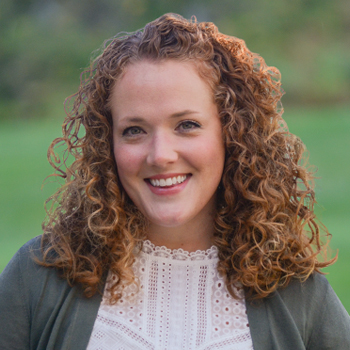 Praise & Worship Playlist
Hello!
This morning's lineup is special.  It's a Breakthrough Theme!  These songs are powerful — helping us to sing our way through impossible situations.  If you're in one, or know someone who is, I hope you receive a boost of confidence that God gets our victory before the battle begins. Proceed with praise and faith!
Praying you are encouraged—and that your breakthrough is coming soon!
"Be joyful in hope, patient in affliction, faithful in prayer." –Romans 12:12 (NIV)
"Oh! May the God of green hope fill you up with joy, fill you up with peace, so that your believing lives, filled with the life-giving energy of the Holy Spirit, will brim over with hope!"–Romans 15:13 (MSG)
Kristi Leigh – WJTL DJ
Kristi@WJTL.com
| | | | |
| --- | --- | --- | --- |
| Song Title | Artist | Album | Year |
| 6AM | | | |
| Breakthrough | Red Rocks Worship | spark. (No Other Love) | 2019 |
| Impossible Possible | Jared Anderson | The Narrow Road | 2012 |
| Yes and Amen (feat. Chris McClarney) | Jesus Culture | Living with a Fire | 2018 |
| Whom Shall I Fear (God Of Angel Armies) | Chris Tomlin | Burning Lights | 2012 |
| Devotion | Newsboys | Devotion | 2005 |
| 91 | Radiate Worship | Come Alive | 2019 |
| It is Well (feat. Kristene DiMarco) | Bethel Music | You Make Me Brave (Live) | 2014 |
| Chainbreaker | Charlie Hall | The Bright Sadness | 2008 |
| Unstoppable God | Elevation Worship | Wake Up The Wonder | 2015 |
| Your Love Never Fails | Chris McClarney | Love Never Fails | 2008 |
| Promises Never Fail (Live) | Bethel Music & Emmy Rose | Victory (Live) | 2019 |
| I Will Overcome | Charlie Hall | On the Road to Beautiful | 2003 |
| 7AM | | | 2011 |
| You Came (Lazarus) | Jonathan David & Melissa Helser | Beautiful Surrender | 2016 |
| You Came To My Rescue (feat. Christy Nockels) | Passion | Passion: Take It All (Deluxe Edition) | 2014 |
| Surrounded (Fight My Battles) | Michael W. Smith | Surrounded | 2018 |
| Break Every Chain | Jesus Culture & Kristene Di Marco | Jesus Culture Awakening: Live From Chicago | 2011 |
| You Never Fail (Live) | Hillsong Live | Glorious Ruins (Live) | 2013 |
| You Cannot Be Stopped | Phil Wickham & Chris Quilala | Single | 2019 |
| God Who Moves the Mountains | Corey Voss | Songs of Heaven and Earth | 2018 |
| Highlands (Song of Ascent) | Hillsong UNITED | People (Live) | 2019 |
| Do It Again | Elevation Worship | There Is A Cloud | 2018 |
| Already Done | Free Worship | Already Done | 2019 |
| Raise a Hallelujah (feat. Jonathan David Helser & Melissa Helser) | Bethel Music | Victory | 2019 |
| 8AM | | | |
| My Hallelujah | Bryan & Katie Torwalt | Praise Before My Breakthrough – EP | 2018 |
| Marching On (feat. Hillsong Young & Free) | Rend Collective | Good News | 2018 |
| Not Be Moved (feat. Jon Egan) | New Life Worship | Blessed Assurance: The New Hymns of Fanny Crosby | 2015 |
| My Feet Are On The Rock | I Am They | Trial & Triumph | 2018 |
| Breaking Through (feat. Jeremy Riddle) | Bethel Music | Tides | 2013 |
| Greater Things | Mack Brock | Greater Things | 2018 |
| Praise The Lord | Kristene Mueller | Those Who Dream | 2008 |
| Praise Before My Breakthrough | Bryan & Katie Torwalt | Praise Before My Breakthrough – EP | 2018 |
| God of the Promise | Elevation Worship | Hallelujah Here Below | 2018 |
| Breakthrough | Chris McClarney | Breakthrough | 2018 |
| Miracles (feat. Chris Quilala) [Live] | Jesus Culture | Let It Echo (Live) | 2016 |
| Yet Will I Praise You (feat. Crowder) | Passion | Follow You Anywhere | 2019 |
| Praise Your Name (Live) | Corey Voss & Madison Street Worship | Songs of the House (Live) | 2019 |
| 9AM | | | |
| Even Louder (feat. Leeland) | Steven Malcolm | The Second City, Pt. 2 – EP | 2018 |
| Be Strong (Live) | Jon Egan | Unveil (Live) | 2019 |
| New Stories (feat. Brandon Lake) | London Gatch | New Stories | 2019 |
| God of Breakthrough | Mack Brock | Greater Things | 2018 |
| Defender | Rita Springer | Battles | 2017 |
| God of Miracles (Live) | Chris McClarney | Everything and Nothing Less (Live) | 2015 |
| When You Walk Into the Room | Bryan & Katie Torwalt | Kingdom Come | 2013 |
| Victory Is Yours (feat. Bethany Wohrle) | Bethel Music | Victory | 2019 |
| Wont Stop Now | Elevation Worship | Hallelujah Here Below | 2018 |
| Every Giant Will Fall (live) | Rend Collective | Campfire II-Simplicity | 2016 |