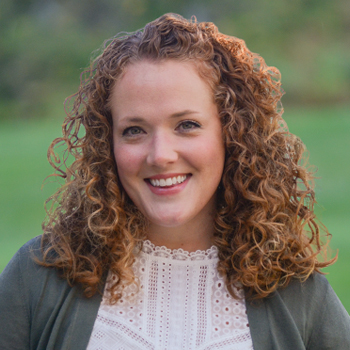 Praise & Worship Playlist
Today, it's TWIN SPINS!  We're doubling up on songs from Mack Brock, Charlie Hall, Hillsong Worship, Kristian Stanfill, Rend Collective and more. Plus, just a few Christmas songs sprinkled in: some of my favorite new ones this season!  We have to hear them while we can!  Chris Tomlin, Life Center Worship, Matt Maher, Phil Wickham to name a few.

By the way, some fun stuff is right round the corner with the transition to 2020.  I'll highlight worship songs that impacted our hearts this year on the Praise & Worship Special this Tuesday from Noon-4PM.  I also have stories from the artists, themselves!  Paul Baloche, David Leonard, Matt Goss, Brad+Rebekah and Jared Anderson.  

In the mean time, be some of the first to follow me on Instagram! @PRAISEandWORSHIPonWJTL

Kristi Leigh, WJTL DJ
Kristi@WJTL.com

| | | | |
| --- | --- | --- | --- |
| Song Title | Artist | Album | Year |
| 6AM | | | |
| We Have Hope | Jon Thurlow | Christmas Songs | 2019 |
| Alive & Breathing (feat. Elle Limebear) | Matt Maher | Alive & Breathing, Vol. 2 | 2019 |
| He Shall Reign Forevermore | Matt Maher | The Advent of Christmas | 2018 |
| Greater Things | Mack Brock | Greater Things | 2019 |
| Covered (feat. London Gatch) | Mack Brock | Covered – EP | 2019 |
| New Stories (feat. Brandon Lake) | London Gatch | New Stories | 2019 |
| This Is a Move | Brandon Lake | Single | 2019 |
| Jesus Paid It All (feat. Kim Walker Smith) | Worship Circle | Worship Circle Hymns | 2019 |
| Just Be | Kim Walker-Smith | Single | 2019 |
| Joyful, Joyful, We Adore Thee | Charlie Hall | Passion: Hymns Ancient and Modern | 2004 |
| Come Thou Fount (feat. Charlie Hall) | Worship Circle | Worship Circle Hymns | 2019 |
| Is He Worthy (Live) | Chris Tomlin | Holy Roar (Live) | 2019 |
| Christmas Day (feat. We The Kingdom) | Chris Tomlin | Single | 2019 |
| 7AM | | | |
| Holy Water | We The Kingdom | Single | 2019 |
| We Rise | Cageless Birds & Jonathan David Helser | We Rise | 2019 |
| Raise a Hallelujah (feat. Jonathan David Helser & Melissa Helser) | Bethel Music | Victory | 2019 |
| Goodness of God (Live) | Bethel Music & Jenn Johnson | Victory (Live) | 2019 |
| Living Hope (feat. Brian Johnson & Jenn Johnson) [Live] | Phil Wickham | Singalong 4 | 2019 |
| Joy To The World (Joyful Joyful) | Phil Wickham | Christmas | 2019 |
| Alleluia | Matt & Kim Goss | The Worship EP | 2019 |
| Your Presence | Matt & Kim Goss | The Worship EP | 2019 |
| Run to the Father | Cody Carnes | Single | 2019 |
| Nothing Else | Cody Carnes | Nothing Else – Single | 2019 |
| Be Thou My Vision (Lord You Are) | Shane & Shane | Hymns, Vol. 2 | 2019 |
| 8AM | | | 2011 |
| How Great Is Your Love | The Worship Initiative & Shane & Shane | Single | 2019 |
| His Mercy Is More | Matt Boswell & Matt Papa | His Mercy Is More: The Hymns of Matt Boswell and Matt Papa | 2019 |
| Sing We the Song of Emmanuel | Matt Boswell & Matt Papa | His Mercy Is More: The Hymns of Matt Boswell and Matt Papa | 2019 |
| Open The Eyes Of My Heart | Paul Baloche | The Writers Collection | 2008 |
| Behold Him (feat. Kim Walker Smith) | Paul Baloche | | 2019 |
| King of Kings (Live) | Hillsong Worship | Single | 2019 |
| Awake My Soul | Hillsong Worship | Awake | 2019 |
| Hosanna (Live) | The Belonging Co & Kari Jobe | Awe + Wonder (Live) | 2019 |
| Heaven Fall (Live) | The Belonging Co & Henry Seeley | Awe + Wonder (Live) | 2019 |
| More to Come (feat. Kristian Stanfill) | Passion | Follow You Anywhere | 2019 |
| Theres Nothing That Our God Cant Do | Passion & Kristian Stanfill | Single | 2019 |
| 9AM | | | |
| Risen King (Sons and Daughters) (feat. David Leach) | Life Center Worship | Debut EP | 2019 |
| Rejoice | Life Center Worship | | 2019 |
| Emmanuel | Martin Smith | Back To The Start | 2014 |
| Exalt | Martin Smith | Iron Lung | 2019 |
| Way Maker | Paul McClure | Single | 2019 |
| Now I See | Paul & Hannah McClure | Single | 2019 |
| Your Name Is Power | Rend Collective | Your Name Is Power | 2019 |
| Revival Anthem | Rend Collective | Single | 2019 |
| Good Grace (Live) | Hillsong UNITED | Good Grace (Live) – Single | 2018 |
| Echoes (Till We See the Other Side) [Live] | Hillsong UNITED | People (Live) | 2019 |
| Never Lost | Elevation Worship | Single | 2019 |
| See A Victory | Elevation Worship | At Midnight – EP | 2019 |