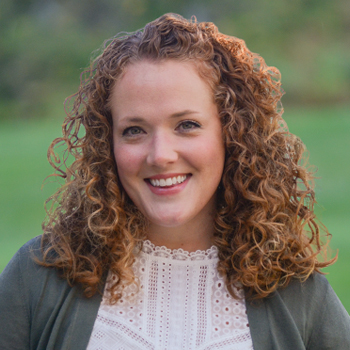 Praise & Worship Playlist
This morning's playlist includes lots of new songs from Rend Collective, Chris McClarney, MoveSomebody and a bunch from Matt Redman's new release "Let There Be Wonder"! Plus, clips from my recent conversation with Cory Asbury. (You can hear the whole thing on the Praise & Worship Podcast, Episode 5)! I do have his very latest, the acoustic rendition of "The Father's House" in today's lineup.

Plus, some little song sets with encouraging reminders in the lyrics, focusing on God moving even in the winter season of our lives — and his new mercies and great faithfulness.
Kristi Leigh, WJTL DJ
Kristi@WJTL.com
On Instagram & Facebook 
Podcast: Spotify/Apple Podcasts
| | | | |
| --- | --- | --- | --- |
| Song Title | Artist | Album | Year |
| 6:00 a.m. | | | |
| Famous For (I Believe) [feat. Jenn Johnson] | Tauren Wells | Citizen of Heaven | 2020 |
| Goodness of God (Live) | Bethel Music & Jenn Johnson | Victory (Live) | 2019 |
| By My Side (Live) | Patrick Mayberry | Single | 2020 |
| Lord, I Need You (Live) | Matt Maher | Alive & Breathing Vol. 4 – Single | 2020 |
| Christ Is Risen | Mack Brock | Greater Things | 2018 |
| Valley (Live) | Chris McClarney | Single | 2019 |
| Kindness | Jared Anderson | The Whole Landscape EP | 2019 |
| God Moves In A Mysterious Way | Jeremy Riddle | Full Attention | 2007 |
| Beautiful Things | Shane & Shane | The Worship Initiative, Vol. 1 | 2014 |
| Seasons | Hillsong Worship | Christmas: The Peace Project | 2018 |
| Cherry Blossoms | MoveSomebody | Single | 2020 |
| I Will Wait (Live) | David Leonard | The Wait: Silence the Noise (Live) | 2019 |
| 7:00 a.m. | | | |
| Mercies (New Every Morning) [Live] | Matt Redman | Let There Be Wonder (Live) | 2020 |
| Great Is Thy Faithfulness (feat. Christy Nockels) | Worship Circle | Worship Circle Hymns | 2019 |
| Way Maker (Live) | Leeland | Single | 2019 |
| Praise Your Name (Live) | Corey Voss & Madison Street Worship | Songs of the House (Live) | 2019 |
| Praise Before My Breakthrough | Bryan & Katie Torwalt | Praise Before My Breakthrough – EP | 2018 |
| SING IT FROM THE SHACKLES | Rend Collective | Single | 2020 |
| Great Are You Lord | All Sons & Daughters | All Sons & Daughters | 2014 |
| The Change in Me | Casting Crowns | Only Jesus | 2018 |
| Christ Be Magnified | Cody Carnes | Single | 2020 |
| Stand in Your Love (Live) | Bethel Music & Josh Baldwin | Victory (Live) | 2019 |
| The Fathers House (Acoustic) | Cory Asbury | Single | 2020 |
| Do It Again (feat. Rita Springer) | Mack Brock | Greater Things | 2018 |
| 8:00 a.m. | | | |
| Spirit Lead Me/Spirit Break Out (feat. Kim Walker-Smith) | Influence Music & Michael Ketterer | REBELS (Deluxe) | 2020 |
| Let There Be Wonder (Live) | Matt Redman | Let There Be Wonder (Live) | 2020 |
| Behold Him (feat. Kim Walker Smith) | Paul Baloche | | 2019 |
| Awe + Wonder (Live) (feat. Daniella Mason & Andrew Holt) | The Belonging Co | Awe + Wonder (Live) | 2019 |
| Faith and Wonder (Live) | Meredith Andrews | Faith and Wonder (Live) | 2019 |
| Come Thou Fount (feat. Charlie Hall) | Worship Circle | Worship Circle Hymns | 2019 |
| Living Hope | Phil Wickham | Living Hope – Single | 2018 |
| King of Kings (Live) | Hillsong Worship | Single | 2019 |
| He Lives (feat. Chris McClarney) [Live] | Church of the City | Single | 2020 |
| How Great Is Your Love | The Worship Initiative & Shane & Shane | Single | 2019 |
| This Is a Move | Brandon Lake | Single | 2019 |
| 9:00 a.m. | | | |
| We Praise You (feat. Brandon Lake) [Live] | Matt Redman | Let There Be Wonder (Live) | 2020 |
| I Just Want to Worship | Kristene DiMarco | Where His Light Was | 2017 |
| No One But You | Hillsong Worship | Awake | 2019 |
| God of Breakthrough | Mack Brock | Greater Things | 2018 |
| You Cannot Be Stopped | Phil Wickham & Chris Quilala | Single | 2019 |
| Theres Nothing That Our God Cant Do | Passion & Kristian Stanfill | Single | 2019 |
| King of Glory (Live) | Kristian Stanfill | Single | 2019 |
| Remember | Bryan & Katie Torwalt | Remember – Single | 2019 |
| Never Lost | Elevation Worship | Single | 2019 |
| Revival Anthem | Rend Collective | Single | 2019 |
| King Jesus (Live) | Matt Redman | Let There Be Wonder (Live) | 2020 |