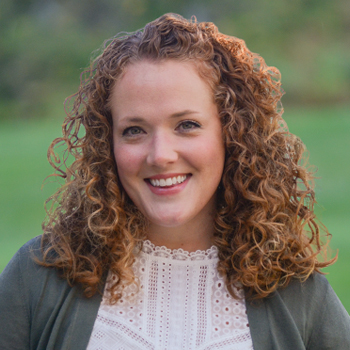 Praise & Worship Playlist
Hi!  
What a week…I hope you're doing well. It's definitely a lot to process, with new things to balance in daily life. I've found songs are a big help in steadying my heart on God. Some lyrics are perfect reminders that He is faithful, victorious and dependable.
I thought songs for this season were in order for today's playlist. That goes for our current circumstances, and also the recent end of winter and start of spring! The playlist is below. I pray it encourages you.
Kristi Leigh, WJTL DJ
Kristi@WJTL.com 
On Instagram & Facebook
Podcast: Spotify/Apple Podcasts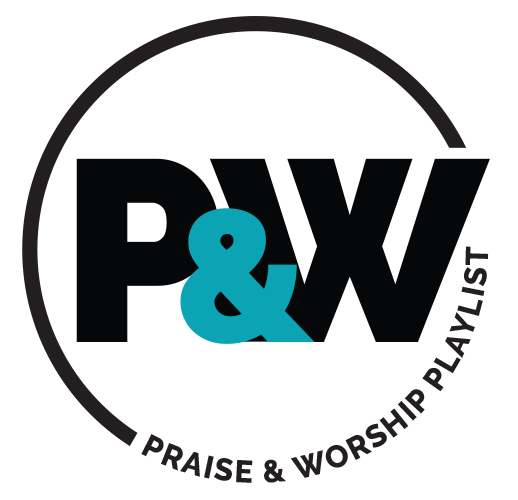 | | | | |
| --- | --- | --- | --- |
| Song Title | Artist | Album | Year |
| 6:00 a.m. | | | |
| Alive | All Sons & Daughters | Season One | 2012 |
| The Garden | Kari Jobe | The Garden (Deluxe Edition) | 2017 |
| Beautiful Things (Live) | Eddie Kirkland & Lizi Bailey | North Point Live: Here + Now | 2012 |
| New Wine (Live) | Hillsong Worship | There Is More (Live) | 2018 |
| Land of the Living (Live) | UPPERROOM | Land of the Living (Live) | 2020 |
| I Come Alive (feat. The Gray Havens) | Out of the Dust | My Utmost for His Highest | 2017 |
| Psalm 45 (Fairest of All) | Shane & Shane | Psalms, Vol. 2 | 2015 |
| Coming Alive | Phil Wickham | Heaven and Earth | 2009 |
| Up & Alive | Luke + Anna Hellebronth | Single | 2019 |
| The Way (New Horizon) | Pat Barrett | We Say Yes | 2018 |
| Goodness of God | Jason Ingram & Essential Worship | Goodness of God – EP | 2020 |
| Old for New (Live) | Bethel Music & Hannah McClure | Starlight (Live) | 2017 |
| Midnight | Rita Springer | Single | 2020 |
| 7:00 a.m. | | | |
| You Came (Lazarus) | Jonathan David & Melissa Helser | Beautiful Surrender | 2016 |
| Graves Into Gardens (feat. Brandon Lake) | Elevation Worship | Graves Into Garders | 2020 |
| Desert Song | Hillsong United | Across The Earth – Tear Down The Walls | 2009 |
| In the Garden (There Is None Like You) | Watermark | A Grateful People | 2006 |
| Mercies (New Every Morning) [Live] | Matt Redman | Let There Be Wonder (Live) | 2020 |
| I Will Sing | Martin Smith | Exalt – EP | 2020 |
| By My Side (Live) | David Leonard | The Wait: Silence the Noise (Live) | 2019 |
| Run To the Father | Matt Maher | Alive & Breathing Vol. I – Single | 2019 |
| Let The Light In | Cody Carnes | Run To The Father | 2020 |
| Step Into the Light (feat. Sean Curran) | Passion | Single | 2019 |
| Another in the Fire (Live) | Hillsong UNITED | People (Live) | 2019 |
| 8:00 a.m. | | | |
| Constant (feat. Leeland) | Andrew Marcus | Constant | 2017 |
| How Faithful | Paul Baloche | Behold Him | 2020 |
| Creation Sings | All Sons & Daughters | Poets & Saints | 2016 |
| Springtime | Chris Renzema | Let The Ground Rest | 2020 |
| Cherry Blossoms | MoveSomebody | Single | 2020 |
| Joyful, Joyful | Laura Hackett | Joy (LIVE) | 2010 |
| Let The Earth Awake | Charlie Hall | The Rising | 2010 |
| Seasons Change (Live) [feat. Michael Ketterer] | United Pursuit | Simple Gospel (Live) | 2015 |
| Fairest Lord Jesus (My Soul's Glory) [feat. Paul Baloche] | Worship Circle | Worship Circle Hymns | 2019 |
| Seasons | Hillsong Worship | Christmas: The Peace Project | 2018 |
| This Is What You Do (feat. William Matthews) | Bethel Live | For The Sake Of The World | 2012 |
| Holy Water (Church Sessions) | We The Kingdom & Tasha Cobbs Leonard | Single | 2020 |
| 9:00 a.m. | | | |
| Resurrecting | Elevation Worship | Here as in Heaven | 2016 |
| We Praise You | Brandon Lake | Single | 2020 |
| My Delight Is In You | Christy Nockels | Passion: Let The Future Begin | 2013 |
| Whole Again (Come Alive) | Lincoln Brewster | Oxygen | 2014 |
| Still | Jason Ingram & Essential Worship | Goodness of God – EP | 2020 |
| Oceans (Where Feet May Fail) | Hillsong United | Zion | 2013 |
| Dancing On the Waves (Live) | We The Kingdom | Single | 2019 |
| Peace Be Still (feat. Lauren Daigle) | The Belonging Co | All the Earth | 2017 |
| You Make Me Brave (feat. Amanda Cook) | Bethel Music | You Make Me Brave (Live) | 2014 |
| The Blessing | Kari Jobe, Cody Carnes & Elevation Worship | Single | 2020 |