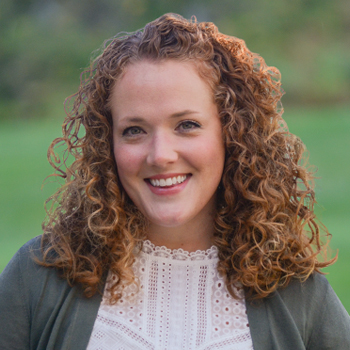 Praise & Worship Playlist
It's week 3 in our Season of Thanksgiving, Sunday mornings on WJTL.
This morning's theme is "Counting our Blessings and Blessing the Lord"! The lineup is below, including Psalms in song and hymns like "Come Thou Fount" and "Blessed Assurance". Plus, "10,000 Reasons" from Matt Redman, "Counting Every Blessing" by Rend Collective, Chris Tomlin's "Satisfied", and the new version of Doxology in song by Hillsong Worship.

Kristi Leigh, WJTL DJ
Kristi@WJTL.com
| | | | |
| --- | --- | --- | --- |
| Song Title | Artist | Album | Year |
| 6AM | | | |
| Count Them All | JJ Weeks Band | As Long As We Can Breathe | 2017 |
| Thank You Lord | Paul Baloche | A Greater Song | 2006 |
| Psalm 63 | The Corner Room | Psalm Songs, Vol. 2 | 2018 |
| Blessed Savior, Fount of Grace | Darlene Zschech | Blessed Assurance: The New Hymns of Fanny Crosby | 2015 |
| Jesus Messiah | Chris Tomlin | Hello Love | 2008 |
| Worthy of Your Name (feat. Sean Curran of Bellarive) | Passion | Worthy Of Your Name | 2017 |
| Faithful | Covenant Worship | Standing | 2012 |
| 10,000 Reasons (Bless The Lord) (feat. Passion) | Matt Redman | Passion: White Flag | 2012 |
| Doxology | Stars Go Dim | Stars Go Dim | 2017 |
| Blessed Is the One (Psalm 32) | Sovereign Grace Music | Psalms | 2008 |
| Blessed Be the Name of the Lord | Heather Land | Pouring It Out for You | 2011 |
| Bless The Lord | Laura Story | Great God Who Saves | 2009 |
| Wonderful Things | Highlands Worship | Vol 1: Wonderful Things – EP | 2018 |
| We Give You Thanks | All Sons & Daughters | All Sons & Daughters | 2014 |
| 7AM | | | |
| Blessed Assurance (feat. Jeremy Riddle) | Worship Circle | Worship Circle Hymns | 2019 |
| I Will Bless Your Name (feat. Jenn Johnson) | Brian Johnson | We Believe | 2006 |
| Draw Near (feat. Kristian Stanfill) | Passion | Passion: Even So Come | 2015 |
| Oh Blessed (feat. Anthony Skinner) | Stu Garrard | Beatitudes | 2017 |
| Light of Your Face | Misty Edwards | Relentless | 2007 |
| When The Stars Burn Down (Blessing and Honor) | Phillips, Craig & Dean | Breathe In | 2012 |
| A Grateful People/Bless the Lord | Watermark | A Grateful People | 2006 |
| Bless the Lord | Jared Anderson | iWorship Now/Next | 2013 |
| Blessed Be Your Name | Matt Redman | Where Angels Fear To Tread | 2002 |
| Come Thou Fount (feat. Charlie Hall) | Worship Circle | Worship Circle Hymns | 2019 |
| Psalm 134 (Bless the Lord) | Robbie Seay Band | Psalms LP | 2015 |
| 8AM | | | |
| Bless His Name | Jeremy Riddle | The Now And Not Yet | 2009 |
| Bless Your Name | Brian and Jenn Johnson | We Believe | 2006 |
| Bless Your Name | Eddie Kirkland | North Point Live: Awake | 2009 |
| Yes I Will | Vertical Worship | Bright Faith Bold Future | 2018 |
| Bless The Lord (feat. Rita Springer) | Jeff Deyo | Light | 2003 |
| Psalm 1 | The Corner Room | Psalm Songs, Vol. 1 | 2015 |
| Blessed Redeemer | Leigh Nash | Hymns And Sacred Songs | 2011 |
| I Will Wait | David Leonard | The Wait | 2019 |
| Covered (feat. London Gatch) | Mack Brock | Covered – EP | 2019 |
| Hundred Miles (feat. Crowder) [Live] | Passion | Follow You Anywhere (Live) | 2019 |
| Counting Every Blessing | Rend Collective | Good News | 2018 |
| Satisfied | Chris Tomlin | Nobody Loves Me Like You – EP | 2018 |
| Glory | Phil Wickham | The Ascension | 2014 |
| God Youre So Good (feat. Kristian Stanfill and Melodie Malone) | Passion | Whole Heart | 2018 |
| 9AM | | | |
| May The Words Of My Mouth | Tim Hughes | Discover 02 | 2002 |
| Christ You Stand Alone | London Gatch | New Stories | 2019 |
| Revelation Song (Live) | Phil Wickham & Kari Jobe | Singalong 3 (Live) | 2015 |
| Nothing Else | Cody Carnes | Nothing Else – Single | 2019 |
| Come Thou Fount (Above All Else) [Live] | Shane & Shane | Hymns Live | 2019 |
| From Whom All Blessings Flow (Doxology) | Hillsong Worship | Awake | 2019 |
| We Are Blessed | All Sons & Daughters | The Longing – EP | 2012 |
| Good Forever (Live) | Matt Redman | Your Grace Finds Me (Live) | 2013 |
| 10,000 Reasons | Rend Collective Experiment | Campfire | 2013 |
| Psalm 32 | The Corner Room | Psalm Songs, Vol. 1 | 2015 |
| Savior, Like A Shepherd Lead Us (Blessed Jesus) | Leigh Nash | Hymns And Sacred Songs | 2011 |
| Blessed Assurance | Chris McClarney | Blessed Assurance: The New Hymns of Fanny Crosby | 2015 |
| Everyday Im Blessed | Crowder | I Know a Ghost | 2018 |