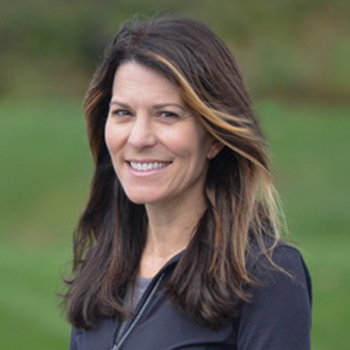 Still in shock from my KCB Smart Car Christmas surprise!
(LISA LANDIS) Wow!  They got me.  The first time I was ever truly surprised.  In case you missed the big surprise live on the radio, Doug Desmond of Alan Manufacturing and Supply Lancaster and Desmond Construction walked into the Get Up & Go Show studio during the 8:50am live radio break.  He was dressed as Santa and between, "Ho Ho Ho's" he urged me outside the station door where a shiny KCB Cookie Smart Car was waiting! Fred McNaughton, Chris Strayer and the entire gang knew about the donation and kept the BIG secret.  I was impressed they could keep a secret!  The special KCB Smart Car was cleverly designed by Bill Dussinger of Penny Lane Graphics.  Bill, you thought of EVERYTHING-down to the smiling cookies and cookie hubcaps!
Again, I can't thank Doug Desmond enough.  I've known Doug a long time and I always knew he had  a generous, giving spirit and big heart, but I never dreamed he'd donate a car to KCB!  Doug told us that it's important to him that we reach the kids while they are young, so this is for the kids!!!
We plan to have fun with the KCB Cookie Smart Car and can't wait for you to see it live and in person.  The next chance to see the car live on location is the KCB Skate at the Castle Roller Rink in Lancaster, Saturday, January 8th, 2011.  The skate runs from 10am-noon.
Here are some fun pictures of the car AND our first KCB Cookie Smart Car assignment-a trip last night to Best Buy Lancaster to award the KCB Picture Taking Contest winner her camera!  Congrats to 12-year old Bethany Wenger of Denver.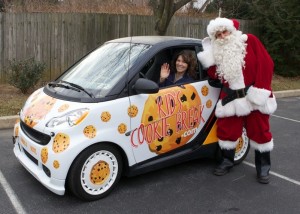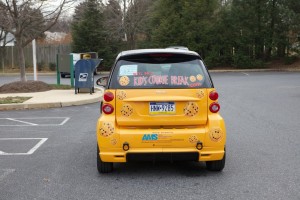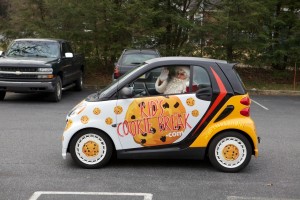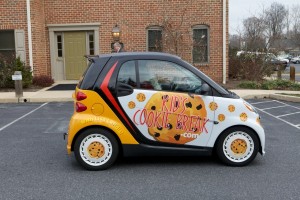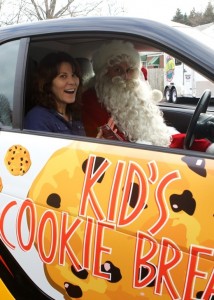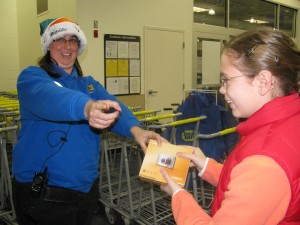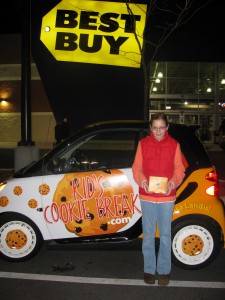 lisa@wjtl.com