This week's playlist features Mack Brock, Pat Barrett, Tauren Wells and Elle Limebear (to name a few of the regulars). Plus, a couple tracks from Wilder Band. I'd love to introduce you to this compelling new worship duo!
Friday was an awesome day for new releases! This week's Worship Release Roundup includes albums from Chris Tomlin, Cory Asbury and Mission House. Plus, singles from Kim Walker-Smith, Andrew Marcus, YWAM Kona Music, and local duo (the autumn)!
I also have clips from my interview with Kim Walker-Smith, who was my latest guest on the Praise & Worship Podcast! Listen below or watch the video interview here.

Kristi Leigh, WJTL DJ
Kristi@WJTL.com
Podcast on Spotify/Apple Podcasts Follow on Instagram & Facebook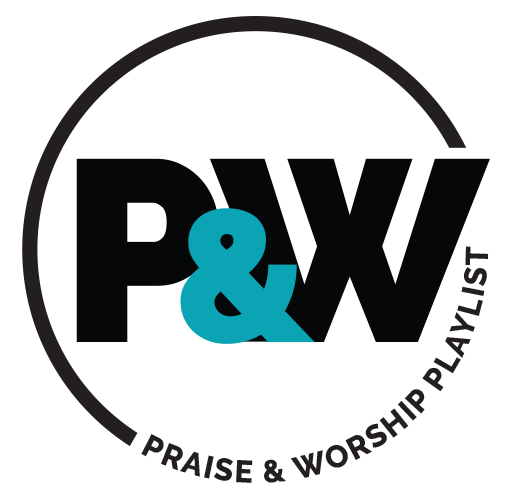 | | | | |
| --- | --- | --- | --- |
| Song Title | Artist | Album | Year |
| 6AM | | | |
| Refiner (feat. Chandler Moore & Steffany Gretzinger) | Maverick City Music | Maverick City, Vol. 2 | 2019 |
| Faithful God | I AM THEY | Faithful God – Single | 2020 |
| Mercies (New Every Morning) [Live] | Matt Redman | Let There Be Wonder (Live) | 2020 |
| You Never Fail Me (All My Life) | Mosaic MSC | HUMAN EP (Live) | 2020 |
| I Am Thankful (feat. Leslie Jordan) | Paul Baloche | Behold Him | 2020 |
| Christ Be Magnified | Cody Carnes | Single | 2020 |
| His Mercy Is More | Matt Boswell & Matt Papa | His Mercy Is More | 2019 |
| Run To the Father | Matt Maher | Alive & Breathing Vol. I – Single | 2019 |
| Im Listening (feat. Hollyn) | Chris McClarney | Breakthrough | 2018 |
| Find Me At Your Feet | Elle Limebear | Elle Limebear – EP | 2019 |
| Draw Me Close | Shane & Shane | Vintage | 2020 |
| I Could Sing of Your Love Forever | Shane & Shane | Vintage | 2020 |
| 7AM | | | |
| Upon Him | Matt Redman | Let There Be Wonder Single Edit | 2020 |
| Dawn (feat. Luke Smallbone) | Rebecca St. James | Dawn | 2020 |
| Famous For (I Believe) [feat. Jenn Johnson] | Tauren Wells | Citizen of Heaven | 2020 |
| Your Name Is Power | Rend Collective | Your Name Is Power | 2019 |
| You Reign (Live) | Mack Brock | Single | 2020 |
| You Deserve It All | Josh Baldwin | The War Is Over | 2017 |
| Mysterious Ways | David Leonard | | |
| Lord of My Life | Matt Maher | Alive & Breathing, Vol. 3 | 2019 |
| Grow | Jason Upton | God Finds Us | 2020 |
| Springtime | Chris Renzema | Let The Ground Rest | 2020 |
| Rejoice | Andrew Peterson | The Burning Edge of Dawn | 2015 |
| Be Still My Soul | Pat Barrett | Pat Barrett | 2018 |
| Sparrows and Lilies | Pat Barrett | Pat Barrett | 2018 |
| 8AM | | | |
| Cherry Blossoms | MoveSomebody | Single | 2020 |
| Awe + Wonder (Live) (feat. Daniella Mason & Andrew Holt) | The Belonging Co | Awe + Wonder (Live) | 2019 |
| No One But You (Live) | Hillsong Worship | Awake (Deluxe) | 2019 |
| Wilder | Wilder | Wilder | 2020 |
| Lay It All Down | Wilder | Wilder | 2020 |
| This Is A Move (feat. Nate Moore & Katie Torwalt) [Live] | Housefires | Housefires + Friends (Live) | 2020 |
| My Soul Sings (feat. Kirby Kaple & Dante Bowe) [Live] | Housefires | Housefires + Friends (Live) | 2020 |
| Holy Water (Church Sessions) (feat. Tasha Cobbs Leonard) | We The Kingdom | Single | 2020 |
| We Praise You | Brandon Lake | We Praise You (Studio Version) | 2020 |
| Never Lost (Live) [feat. Tauren Wells] | Elevation Worship | Graves into Gardens (Deluxe) [Live] | 2020 |
| 9AM | | | |
| Thank You Lord (feat. Thomas Rhett & Florida Georgia Line) | Chris Tomlin | Chris Tomlin & Friends | 2020 |
| Reaching For You (feat. We The Kingdom) | Chris Tomlin | Chris Tomlin & Friends | 2020 |
| Canyons | Cory Asbury | To Love a Fool | 2020 |
| Sparrows | Cory Asbury | To Love a Fool | 2020 |
| The Father's House | Cory Asbury | To Love a Fool | 2020 |
| Protector (Live) | Kim Walker-Smith | Wild Heart (Live) | 2020 |
| Breathing Room (Live) | Kim Walker-Smith | Wild Heart (Live) | 2020 |
| You'll Always Be (Live) | Kim Walker-Smith | Wild Heart (Live) | 2020 |
| In The Stillness | (the autumn) | Single | 2020 |
| Abide in Me | Andrew Marcus | Single | 2020 |
| Lord of the Harvest (feat. Lindy Cofer) [Live] | YWAM Kona Music | Lord of the Harvest (feat. Lindy Cofer) [Live] – Single | 2020 |
| Good God | Mission House | I Heard A Song A Can't Ignore | 2020 |