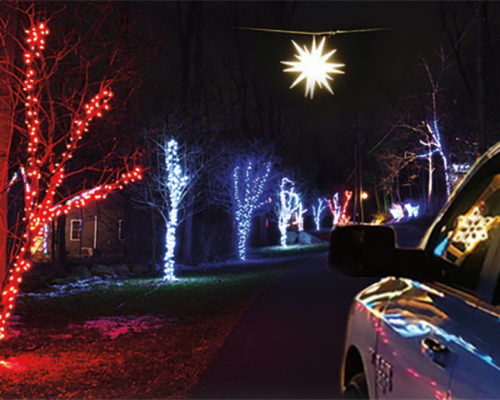 Refreshing Mountain has created a spectacular drive-thru Christmas light experience to benefit local non-profit organizations.
Enjoy Christmas lights in Lancaster County with your friends and family and support a good cause. The display will be open every weekend at Refreshing Mountain through January 3rd from 4:30pm-9:00pm. Please register your vehicle in advance (slower times Thursday or Friday evenings). 
Drive part way through and park your car in the main parking area and enjoy additional light displays near the cafe, get a warm cup of cocoa, some food, and warm up by a campfire. It's bound to be fun for friends and family alike! 
There is no admission. Just come and enjoy. If you are able to donate, 100% of the drive thru proceeds will be given directly back to the non-profits featured that weekend.
December 22, 23, 26:
December 30, January 1, 3:
January 6-9:
🎄Durlach/Mt. Airy Fire Company