Today's playlist has brand new music from Kim Walker-Smith, Jason Upton, Mack Brock and Mosaic MSC. Plus, mini-themes of PEACE, GARDENS springing to life and LIGHT breaking through!
One of my favorite new songs in that GARDENS mini-theme is "Cherry Blossoms" by MoveSomebody. I talked with BJ & Lisa Sullivan and loved learning all about this song (and how the saxophone was instrumental in the recording process!)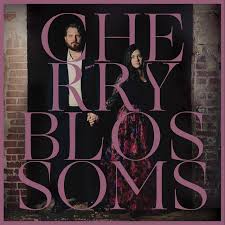 Another song that is on my heart a lot this season is "Let The Light In" by Cody Carnes. I caught up with him recently and was thrilled to know it's his pick for this season, too. He told me the story behind the song on the P&W Podcast. Listen right here!
Kristi Leigh, WJTL DJ
Kristi@WJTL.com
Podcast: Spotify/Apple Podcasts Follow on Instagram & Facebook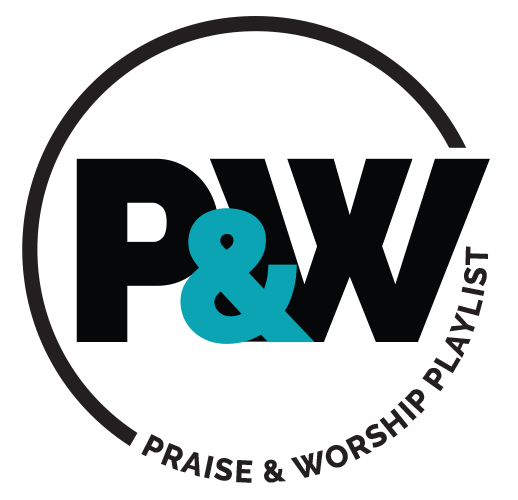 | | | | |
| --- | --- | --- | --- |
| Song Title | Artist | Album | Year |
| 6:00 A.M. | | | |
| The Blessing (Live) | Elevation Worship, Kari Jobe & Cody Carnes | Graves Into Gardens (Deluxe) [Live] | 2020 |
| Defender (feat. Steffany Gretzinger) | Francesca Battistelli | Own It | 2019 |
| You Never Fail Me (All My Life) | Mosaic MSC | HUMAN EP (Live) | 2020 |
| Greatest Love Story | Providence Worship | Live On The Hill | 2020 |
| Reckless Love | Cory Asbury | Reckless Love – Single | 2017 |
| Highlands (Song of Ascent) | Hillsong UNITED | People (Live) | 2019 |
| Run to the Father | Cody Carnes | Single | 2019 |
| Way Maker | Paul McClure | Single | 2019 |
| You Reign (Live) | Mack Brock | Single | 2020 |
| Let There Be Wonder (Live) | Corey Voss & Madison Street Worship | Heaven Come Closer (Live) | 2020 |
| 7:00 A.M. | | | 2011 |
| Behold Him (feat. Kim Walker Smith) | Paul Baloche | Single | 2019 |
| His Mercy Is More | Matt Boswell & Matt Papa | His Mercy Is More | 2019 |
| Christ Be Magnified (Live) | Cory Asbury | Single | 2020 |
| Lift You High (feat. Kirby Kaple & Dante Bowe) | Housefires | Single | 2020 |
| Lift up Jesus (feat. Brett Younker) [Live] | Passion | Follow You Anywhere (Live) | 2019 |
| We Praise You | Brandon Lake | Single | 2020 |
| King of Kings (Live) | Hillsong Worship | Single | 2019 |
| Living Hope | Phil Wickham | Living Hope | 2018 |
| Land of the Living (Live) | UPPERROOM | Land of the Living (Live) | 2020 |
| How Great Thou Art | David Leonard | Single | 2020 |
| Songs In the Night (Live) | Matt Redman | Unbroken Praise (Live) | 2015 |
| 8:00 A.M. | | | |
| Fearless (feat. Kim Walker-Smith) | Jesus Culture | Church Volume Two (Live) | 2020 |
| Peace Be Still (feat. Lauren Daigle) | The Belonging Co | All the Earth | 2017 |
| Still in Control (feat. Mack Brock) | Jesus Culture | Single | 2020 |
| Lord, I Need You (Live) | Matt Maher | Alive & Breathing Vol. 4 – Single | 2020 |
| Beauty of Your Peace | Tim Hughes | When Silence Falls | 2004 |
| Peace | Josh Baldwin | The War Is Over | 2017 |
| Peace (feat. We The Kingdom) | Bethel Music | Peace | 2020 |
| Still | Rend Collective | Choose to Worship | 2020 |
| Valley (Live) | Chris McClarney | Single | 2019 |
| Psalm 23 (Surely Goodness, Surely Mercy) | Shane & Shane | Psalms, Vol. 2 | 2015 |
| The Lords Prayer (Live) | Hillsong Worship | There Is More (Live) | 2018 |
| 9:00 A.M. | | | |
| Lean Back (feat. Davy Flowers) | The Worship Initiative | The Worship Initiative, Vol. 17 | 2019 |
| In the Garden (There Is None Like You) | Watermark | A Grateful People | 2006 |
| Beautiful Things (Live) | Eddie Kirkland & Lizi Bailey | North Point Live: Here + Now | 2012 |
| Grow | Jason Upton | God Finds Us | 2020 |
| The Garden | Kari Jobe | The Garden (Deluxe Edition) | 2017 |
| Cherry Blossoms | MoveSomebody | Single | 2020 |
| Graves Into Gardens (feat. Brandon Lake) | Elevation Worship | Graves Into Garders | 2020 |
| Let The Light In | Cody Carnes | Run To The Father | 2020 |
| Let There Be Light | Bryan & Katie Torwalt | Champion | 2016 |
| Light Breaking Through (feat. Lauren Lee Anderson) | North Point Worship | Light Breaking Through / Sons And Daughters – EP | 2020 |
| Step Into the Light (feat. Sean Curran) [Live from Passion 2019] | Passion | Single | 2019 |